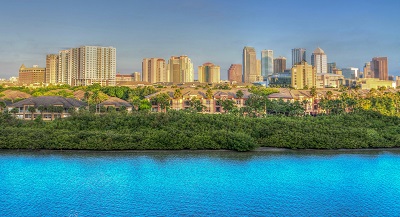 One attractive aspect about owning rental property in Tampa is knowing you don't have to actually live in the area to achieve success. For many, investing in rental property is a lucrative form of passive income. And turning a profit can be easy, even managing your properties remotely. Today, we'll highlight a few key tips to keep in mind as you explore your remote investment options in Tampa. Being a long-distance landlord is easy when you leverage these best practices.
Start with Rental Property Management Partner
Start your Tampa rental property management journey off on the right foot by hiring a property management partner. Working with a firm like ours means having a trusted set of eyes, ears, and hands to help manage your rental operations. And taking care of maintenance and tenants aren't the only benefits. Engaging a property management expert can help you grow your portfolio and manage your ROI goals in a way that expressly allows you to live outside of Tampa and still see real results.
Get Automated with Every Engagement
In today's tech-savvy environment, you can practically automate every level of engagement with your rental property management efforts. Scheduling remote walkthroughs, installing smart home technology, and offering digital payment channels are all great places to start. You can effortlessly handle routine rental tasks in Tampa without actually living here.
Develop Strong Contractor Relationships
You'll likely need to engage with local Tampa contractors to help maintain and preserve the condition of your rental property. Develop those relationships and build long-term partnerships with the best in the area. Having trusted partners to fix a leaky faucet or repair a broken window will put your mind at ease as you manage your property remotely. And these contractors will be able to keep a seasonal eye on your property for you.
Choosing Trustworthy Renters
It's imperative, regardless of where you live in conjunction with your property investment, that you be selective and strict about your tenant pre-screening practices. Take the time to call the references and follow up on the credit checks. Look for a solid history of timely payments. There isn't a full-proof way to avoid every bad seed. However, you can be strict with your efforts to reduce the risk of engaging poor-quality renters.
Get to Know the Neighbors
You don't have to live in Tampa to manage your rental property. But you may decide to visit once in a while to check out the area or inspect your property between tenants. Take the time to get to know a few of your property neighbors if it's feasible. If the neighborhood is close-knit, you can be a part of the community from afar. And knowing you have a few friends in the area to keep an eye on things can be immensely helpful, as well.
If you're outside of the Tampa area but want to explore the incredible investment opportunities here, contact us! We can help you find great rental properties as well as assist with managing its many facets. Make the most of this passive income avenue, and let us do all the heavy lifting right here in Tampa.
It's always our goal to keep you up to date on the latest trends within the Tampa Metro area rental property market. If this remote rental property management topic is helpful and you'd like to explore more about taking the next step, check out and sign up for our free webinar. Tune in to learn, How to Streamline Your Rental Portfolio for Maximum Growth! It's a hot topic you won't want to miss!
You can join the ranks in our Facebook group to connect with other like-minded rental property owners, both local and beyond. Discuss new ideas and address ongoing challenges with other savvy property veterans. And should you have more detailed questions to ask that require a more tailored response, schedule an official meeting on my calendar, and let's connect!