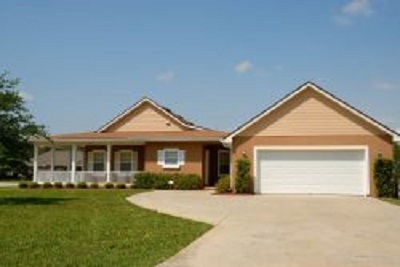 It's 2021. And you're ready to take the next step to grow your portfolio of rental property investments. But you might be struggling to find good deals or knowing what to look for to get started. Today, we'll offer suggestions to help you focus your property search efforts. There are best practices and tips to help you find good deals without overspending.
The Power of Networking
If you have made the decision to start looking for another rental property to buy, networking is an effective way to deputize others to help in your search. Consider announcing among your industry peer groups that you're looking to grow and describe what an ideal investment would be for you. Tell your colleagues, friends, and even family to keep an eye out for great listings. You'll have an army of people keeping an eye out for you and increasing your chances of discovering new properties for sale.
Don't Be Afraid of MLS
We've discussed the benefits of tapping into the MLS platform in previous articles. Finding good deals on new properties for sale is one of them. Consider your options to partner with a real estate agent and keep your finger on the pulse of new listings. You might discover gems with super-affordable price tags that would complement your current portfolio nicely.
Getting in the Car for a Drive
Some veteran rental property owners and investors will tell you that some of their most lucrative ventures came as a result of scouting neighborhoods in person. You might find great deals by hopping in the car and going for a drive. For sale by owner properties can often be excellent investment properties. And in many cases, homeowners are willing to negotiate because of their urgency to sell. Laying eyes on various listed properties is always a good idea, too, to visualize the actual conditions of the homes.
Pre-Foreclosures & Foreclosure Advantages
Properties that have past due mortgage payments can be a great opportunity for you as an investor. These pre-foreclosure homeowners might be willing to talk with you as a way to prevent the impending foreclosure. As a result of such a conversation, you could walk away with a new portfolio investment. You can also keep a watchful eye on official foreclosure announcements and leverage bidding to buy homes at significantly reduced rates.
Buying from Other Rental Property Owners
Obviously, if a fellow rental property owner is struggling to keep renters, there is probably an underlying issue. And you may not want to jump in to buy someone else's problem property. But in many cases, you can identify sound properties that are only vacant because of current management. Those owners and landlords may become eager to sell and cut their losses, which would present an investment opportunity for you. Do your homework on the property first to ensure you're not taking on a money pit project. But don't be afraid to connect with or reach out to other landlords and investors to offer a reasonable price for their properties.
Work with a Rental Property Management Partner
If you're looking to grow your portfolio this year, you may need a professional to help guide your efforts. Consider partnering with a rental property management firm with expertise in helping investors find good deals on new properties. Take the guesswork out of a property search and let a reputable partner, like PMI JCM Realty, help you navigate through the portfolio development process.
Because it's our priority to keep you informed on the latest rental property best practices in the Tampa Metro area, you are invited to sign up for our free webinar. We'll discuss How to Streamline Your Rental Portfolio for Maximum Growth! It's a great conversation about investment growth that you won't want to miss.
You can join the conversation, as well, with like-minded property owners in our Facebook group. Discuss suggestions and connect with savvy rental property investors for more operational insights ongoing. And when you need specific advice tailored to your rental property investment strategy, add a meeting on my calendar, and let's connect!