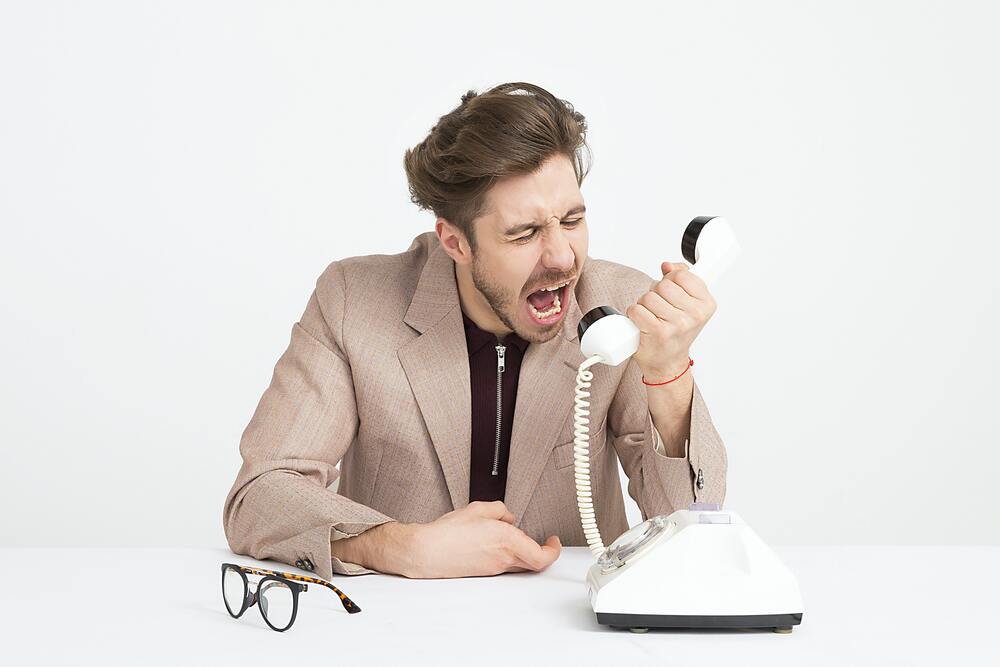 When you own rental property, you just come to the realization that despite your best efforts, good tenants can go rogue. Unpleasant renter situations come with the territory. But there are ways you can try minimizing the risk of these occurrences. And there are tips to help develop a strategy and plan to tackle these negative encounters in a professional manner. You might as well prepare now because no matter what you do, you'll inevitably find yourself dealing with a difficult tenant situation.
1. Be Thorough About Your Tenant Pre-Screening
Some of the worst renter stories involve tenants who maybe didn't get the full-court press variety of pre-screening. Maybe you inherited renters when you purchased a property. Or it could be you took the word of a friend or colleague that a particular tenant would be reliable. The best way to avoid nasty horror stories with renters who refuse to pay, refuse to leave, or refuse to clean up after destroying your property, is by taking every necessary step to avoid them in the first place. Your pre-screening process should be ironclad. Call every reference, including verifying employment and past landlord relationships. Look for red flags before signing the lease and try to avoid entering into agreements with them in the first place.
2. Develop a Robust Communication Strategy with Tenants
In general, situations can escalate merely because of miscommunication. Maybe you forgot to explain certain fees or didn't send reminders about rent increases. Sometimes renters forget which maintenance responsibilities are theirs. And managing expectations ongoing with a robust communication strategy can be the best way to de-escalate and avoid these situations. Send those constant, friendly reminders. Call them back when they have a repair request, even if you don't have specific solutions yet. Keep the line of communication open with routine check-ins to ensure you're on the same page with them ongoing.
3. Address Concerns Immediately
When you browse through online reviews of any tenant-landlord relationship, you almost always see complaints about the "inattentive property owner." A renter levied a request for a repair, and the owner either didn't fix it or neglected to address the concern in an appropriate manner. As a communication policy, you should set rules and guidelines for yourself and your tenants about how to ask for help, when to expect a response, and follow up to ensure satisfaction. So, if you have a renter who calls about a leaky kitchen sink pipe, communicate with them immediately that you hear their concern and will contact a plumber. Explain that you can't always control the plumber's schedule but assure them you're on it and will follow up when details are available about timelines and repairs. If the plumber doesn't fix the problem, your tenant will be less apt to get mad at you and will look to you for additional help in resolving the issue.
4. Start the Eviction Process
Let's face it. Some tenants are just not going to be satisfied no matter what you do. And at the end of the day, the second a plaguing problem renter starts costing you money, it's time to start the eviction process. Many rental property owners, especially first-timers, try to stick it out far too long with tenants. But starting the eviction process can just fast-track solutions for you. Either the tenant will make immediate changes and pay rent, or they'll vacate themselves to avoid having an eviction on their rental history. Either way, you win.
5. Let a Property Management Partner Handle It
Because rental property investors wear so many hats and have so many balls to juggle, it's easy to overlook some of these steps to avoid unpleasant renter situations. The best way to dodge those scenarios is by working with a professional who can handle your tenant engagements on your behalf. Ensure a professional, timely, and strategized response to every renter situation, with consistency, by working with a property manager. Delegate those uncomfortable conversations and have peace of mind knowing you have a layer of protection from these rogue tenant instances. Having a rental property manager won't necessarily prevent the bad apples from slipping through the cracks. But the partnership will ensure your risks are minimized, and action steps are swift and professional every time.
Contact PMI JCM Realty Group to learn more about our property management partnership benefits!
We explore the latest rental investment trends in the Tampa, FL market ongoing. If this particular subject sparks growing interest in learning more about how to improve your overall investment experience, sign up for our free webinar. Discover fresh strategies with this must-watch webinar that features insights about How to Streamline Your Rental Portfolio for Maximum Growth! Every Tampa area investor will find something relevant and informative to take away.
Don't forget, too; you can always find readily available answers to your most pressing rental property questions in our Facebook group. There you can feel free to engage directly with other rental property owners looking to achieve similar ROI goals. Exchange ideas and talk about similar challenges with other rental property investing professionals. And should you have unique questions that may require a more in-depth or tailored solution, schedule a meeting on my calendar; let's discuss!