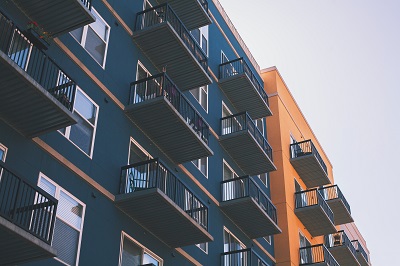 It's not uncommon for a first-time rental property investor to seek out a multi-family unit. There are plenty of experts out there suggesting it's the best first step for those getting started. But there are, as you might expect, caveats to that advice. And the veteran investors out there, many of whom have learned the hard way, will suggest careful consideration before jumping head-first into multi-family unit management. So today, we'll discuss both the advantages and disadvantages to help you decide if the multi-family unit is an ideal fit for your investment portfolio.
Investing in Multi-Family Units Can Be Smart
There are investment gurus out there who suggest buying the multi-family unit is a great first experience with rental property. And they're not necessarily wrong. If you plan to live in one of your units and rent out the others, there are a host of benefits. Let's say you live in one unit and rent out another four units. You can more than cover the mortgage payment and still have reserves, just based on the rent you're able to collect. Of course, that's based on having a "full house" with no vacancies. However, the ability to build equity without it costing you could be enough reason alone to consider buying and moving into your multi-family unit.
Managing Multi-Family Units Is Much Different than Single-Family Properties
As with any investment decision, there are flipsides to consider. Managing tasks with a multi-family unit, whether you're living there or not, is an entirely different animal than the tasks associated with managing a single-family property. With increased occupancy comes increased potential repairs and maintenance requests. There are a few additional renters to communicate with for payment reminders, too. And in those multi-family units, your tenants are in close proximity to each other, increasing the chances of neighbor versus neighbor conflicts, noise complaints, or pet problems.
What to Look for Before You Buy
Before you decide to buy a multi-family unit, you'll need to crunch the numbers. Consider the taxes, utilities, and maintenance like lawn care. Evaluate the ease of purchase in terms of your definition of affordability to buy the property. Verify any current tenants and rent collections to estimate initial and potential cash flow. It's also critical to be aware of the neighborhood and property value trends that might affect any attempts to sell the multi-family complex in the future. And like you would with any other rental property purchase, do the math on the listing's capitalization rate by dividing the estimated net income by the current market's value of the property.
Is Right Now a Good Time to Buy a Multi-Family Unit?
Now is a great time to explore your options with managing a multi-family unit. With economic shifts as volatile as they continue to be, the multi-family complex tends to withstand most economic storms. In many cases, when people can no longer afford their homes, they turn to less expensive renting opportunities. This means, even in the worst of times, a multi-family unit is generally a smart investment.
The Right Rental Property Management Partner Can Help
If you're looking at a multi-family unit as your first rental property, having a rental property management partner can be a huge asset. But even those who perhaps are veteran investors should consider a multi-family unit to diversify the existing portfolio of properties. In either scenario and regardless of your financial objective, having a professional like PMI JCM Realty Group can ensure your management strategy, operations, and investment oversight are precisely managed with your goals in mind.
To find potential multi-family unit listings or get answers to your questions about them before investment, let us help!
We always seek to explore the rental property investment trends in Tampa and surrounding areas. If this particular topic sparks interest to learn more, sign up right now for our free webinar. Discover more useful strategies in the How to Streamline Your Rental Portfolio for Maximum Growth! It's another popular investment topic for every rental property owner.
You can also find ongoing answers to your various rental property questions by hopping into our Facebook group, where you can easily connect with other experienced property owners interested in achieving similar ROI goals. Exchange fresh management ideas and discover shared process challenges with other rental property investing professionals. And should you have unique or specific questions that require a more in-depth, tailored solution, schedule a meeting on my calendar; let's discuss!