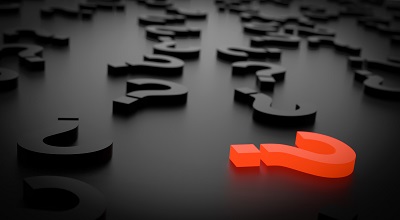 If there's one thing you learn fairly quickly in the rental property investment business, it's that you never run out of questions. Even if you've been a property owner for years, these last two years have certainly thrown a wrench in what you considered "normal operations." If you have burning questions right now, you're in the right place. We'll review some of the most common inquiries and topics from rental property owners and offer the insights to see you through the end of the year.
Is Investing in Real Estate a Good Investment Right Now?
This question comes up a lot and at various times throughout the year. Based on the economic projections now, along with pandemic effects among the renting public, you might be wondering if growing your portfolio makes sense right now or in 2022. Most policymakers and industry analysts are suggesting that interest rates will likely remain super low (near zero) through the end of next year. This can be great news for any investors seeking to buy new real estate. And some economists predict the market will eventually cool, but with construction upticks, the market growth could continue well into 2022.
How Has the Pandemic Affected the Florida Rental Market?
Florida, with its pleasant temperatures throughout the winter months, will continue to be a popular place to live for many. Despite some of the politically charged headlines you might see about current pandemic policies, people still love to call Florida home. Some sources suggest that nearly 1,000 are moving on a daily basis nationwide and looking for the perfect oasis that Florida can often provide. There could also be rental advantages to leverage as Americans flock to the Sunshine State without having a home to move into just yet.
Because many people who are moving into a new area rent before they buy, this could pose some significant advantages for residential property owners. Even so, an influx of potential tenants could mean that you'll have to spend more time showing property, taking applications, and screening potential renters.
What Can I Be Doing to Fill My Vacancies Before the Holidays?
It's no secret that vacancies can sting, especially if they extend for long periods of time. With September around the corner and then the holidays, there are a few priorities you should have. Get your property organizing done right now, for example. This includes any winter maintenance preparations. It's also a good idea to dive into every virtual solution you have available, including video walkthroughs, digital marketing, and electronic payment channels. Relocating renters from other parts of the state or the country won't know your vacancy exists any other way. We also recommend tapping into your referral networks with other investors, real estate partners, and even maintenance vendors. If you're inclined, you can also offer lease discounts for those signed before a predetermined date.
If you have other hot topic rental property investment questions, let us help you find the answers! Contact us to take the guesswork out of navigating the market, your operations, and everything in between.
We strive to stay ahead of the investment curve and on top of the latest trends here in the Tampa Metro area rental property markets. If this topic is helpful or has inspired you to learn more, sign up for our free webinar. Discover new strategies in our How to Streamline Your Rental Portfolio for Maximum Growth segment! It's another hot topic for every investor right now!
You can also find answers by joining our Facebook group to connect with other rental property owners interested in similar ROI success. Exchange fresh tenant management ideas and address common process challenges with other savvy property professionals. And should you have specific questions that deserve a more in-depth, tailored response, schedule a meeting on my calendar, and let's connect!