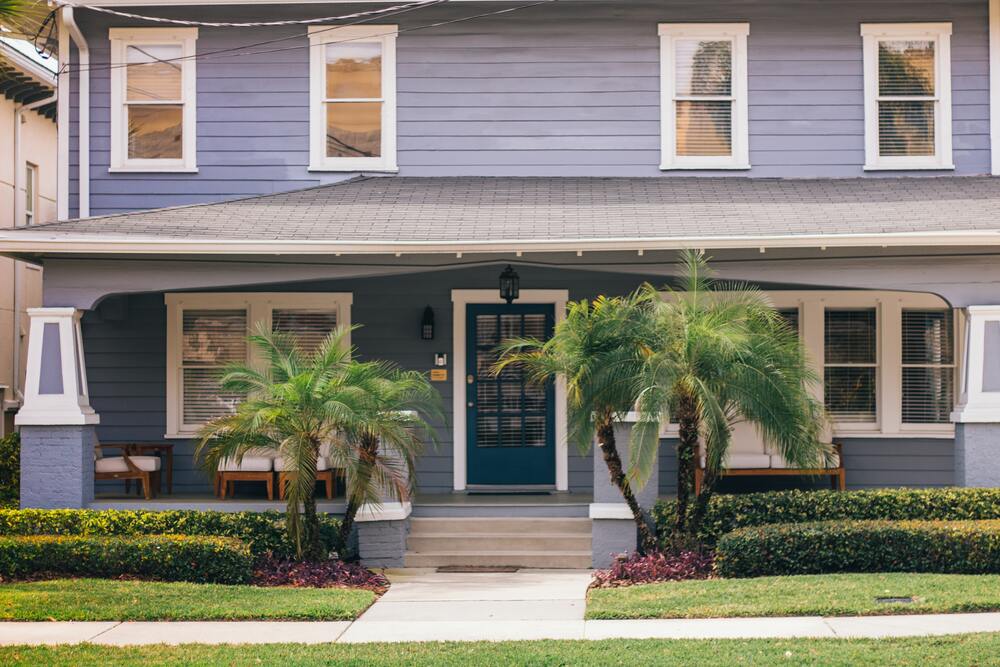 With all the buzz about the Tampa housing market right now being hot, you're exploring the idea of investing in rental property. But you're new to the process, and you have a lot of questions. When the industry experts say it's a "hot housing market," does it mean it's the right time to buy? And what should you look for in a property to know you're making a sound financial decision? There's a lot to unravel. Here's what every first-time property investor should know about today's Tampa housing market.
Is Tampa's Housing Market Still Hot or All Hype?
First of all, is all the buzz about Tampa's hot housing market accurate? Or is it hype? The truth is, Tampa ranked 14th on a list of nationwide cities experiencing an overhaul in the market. This means homes are selling beyond expected price points and at a premium, according to local economists. And a Florida Atlantic University and Florida International University study shows the average home in the Tampa Bay area sold for 41% higher than the expected listing price in 2021. So, it seems there is data behind the hype, and Tampa continues to be an attractive paradise for homeowners, property owners, and renters.
Buying a Tampa Rental Property for the First Time
If you're new to rental property investing, you should be mindful to not make first-timer mistakes, especially when you're exploring options in Tampa's housing market. Before you begin even looking for a property to buy, sit down with your vision and create a roadmap plan. Layout your financial situation and establish first-year investment goals. Create a list of resources you'll need to have in place, including tenant application and prescreening processes, property investment software, and a roster of contractor vendors. Rental property investing is a business that requires a well-executed business plan to be successful. Don't get caught up in the moment or make purchasing decisions until you have your best plan in place.
Doing the Math First
Create a series of prerequisites or math tests every rental property will need to pass before you consider moving forward with a purchase. This requires a series of equations that you'll need to get comfortable executing. Not all Tampa properties are created equal. And asking prices are high right now. So, knowing precisely what financial risks and advantages come with each opportunity is paramount. Here are a few equations with which you'll need to be familiar:
Gross Operating Income: (Annual Rental Income X Vacancy Rate) + All Other Income
Net Operating Income: Gross Operating Income – Operating Expenses
Cash-On-Cash Return: Cash on Cash Return = Net Operating Income / Total Cash Investment
Capitalization (Cap) Rate: Net Operating Income / Market Value of the Property
Break-Even Ratios: Total Expenses / Gross Operating Income
Gross Rent Multiplier: Gross Rent Multiplier = Property Price / Gross Rental Income
Surrounding Yourself with Professionals Who Know
It's equally imperative that you consult with a host of trusted professionals before buying your first Tampa rental property. Talk with your bookkeeping or accounting partner about how to structure your efforts. Reach out to a rental property savvy attorney to help draft your lease agreements and outline your compliant tenant-facing processes. Get sound advice from those who know the industry and understand the nuances that you may not, to ensure you execute successfully.
Now Is Not the Time for DIY
Get a rental property manager involved before you make any significant financial decisions. Working with a property management team, especially one with an eye for asset preservation and bottom-line investment results, will ensure you make the soundest of decisions, regardless of the market fluctuation. The right rental property management partner can help you leverage all the best tools and resources to reduce overhead expenses and improve revenue ongoing. Starting with an asset management perspective means starting your journey with your best investment foot forward.
If you're ready to jump into the hot Tampa housing market and become a first-time rental property owner, let PMI JCM Realty Group be your guide!
It's always our intention to keep you informed regarding the very latest trends in the Tampa Metro area market. If this recent topic is helpful and you'd like to learn more, consider signing up for our free webinar. Discover just How to Streamline Your Rental Portfolio for Maximum Growth, a hot topic for investors right now!
You can also join the member ranks in our Facebook group to connect with other rental property owners, both in Tampa and beyond. Exchange new ideas and address challenges with other savvy property professionals. And should you have more detailed questions that require a tailored response, schedule an official meeting on my calendar, and let's connect!