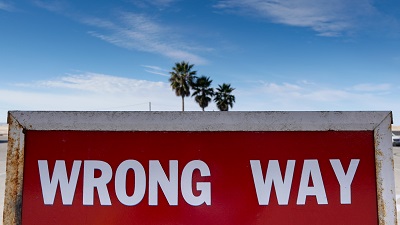 There are some unwritten rules to rental property investment success. And if you're new or newer to the journey, you likely won't know about them. But if you're interested in seeing real improvement in your portfolio ROI, these are critical rental investing mistakes you should avoid making.
Not Every Rental Property Is a Moneymaker
This may be an unpopular opinion here, but not every rental property is going to be a moneymaker. When you come across a property for sale, and the deal seems too good to be true, it might just be. And adding a slew of real estate purchases to your portfolio won't guarantee ROI success. You need to approach every decision with metrics in mind. Look at the costs. Evaluate the investment required to make a property move-in ready. And don't ever impulse buy properties because you assume it will make you more money.
Overpaying for Anything
You could be losing out on valuable ROI simply because you're overpaying for things. And it could be anything from property taxes to water heater replacements. Spend some quality time reviewing all the partnerships you have in place, especially vendors and partners. Do a little price shopping and verify that you're getting the pricing for those goods and services you need ongoing. And don't ever hesitate to ask for deals and negotiate rates.
Underestimating Operation Expenses
Another rental investing mistake that rookie investors often make is underestimating overall expenses, in general. You can plan for certain inevitabilities, like electric bills and fresh carpet. But the savviest real estate investors explore costs much deeper than that. Think about it this way. As a private homeowner, you understand there is more to homeownership than just paying the mortgage. You'll have maintenance and upkeep to consider, along with property taxes and the occasional failing dishwasher. Approach rental investing the same way. Develop a list of all expenses your rental might need in a given year, including those contingency expenses you can't predict.
Cutting Corners on Your Research
You may think that cutting corners to save time and money will increase your ROI potential. However, it will do the very opposite, especially when it comes to doing your homework on new potential investment properties to add to your portfolio. Just because the price tag looks appealing doesn't mean it will generate income or complement your portfolio. Do the research on the neighborhood and local economy. Verify the condition of the property by performing an inspection. Cross your t's and dot your I's with every aspect to avoid making the rental investing mistake of buying a dud property that ultimately siphons all your time and money.
Attempting to Manage Everything on Your Own
Along the same lines of cutting corners, another rental investing mistake is believing you can do everything on your own to save a few bucks and earn more. It's the same idea every investor has in the beginning. And if you're managing one property, it seems feasible. But ultimately, growing your portfolio ROI means aligning yourself with the best partners and delegating responsibilities whenever possible. For example, when you have a rental property manager, you can relieve yourself of the duties associated with everything from collecting rent to scheduling maintenance and vetting applicants. And you'll have more free time to oversee your investments through the lens of asset management.
If you need help avoiding these rental investing mistakes, let PMI JCM Realty Group help!
We continuously seek to explore the latest rental investment trends in the Tampa market. If this subject sparks your interest to learn more, you can sign up today for our free webinar. Uncover fresh and relevant strategies in our must-watch webinar about How to Streamline Your Rental Portfolio for Maximum Growth! It's an investment topic you will find new and informational.
Don't forget, too; you can always find answers to your burning rental property questions by hopping over to our real estate Facebook group, where you can engage directly with other property owners interested in achieving similar asset management goals. Exchange new ideas with others and discuss shared challenges. And when you have more specific questions that require a more tailored solution, schedule a meeting on my calendar; let's connect and discuss!