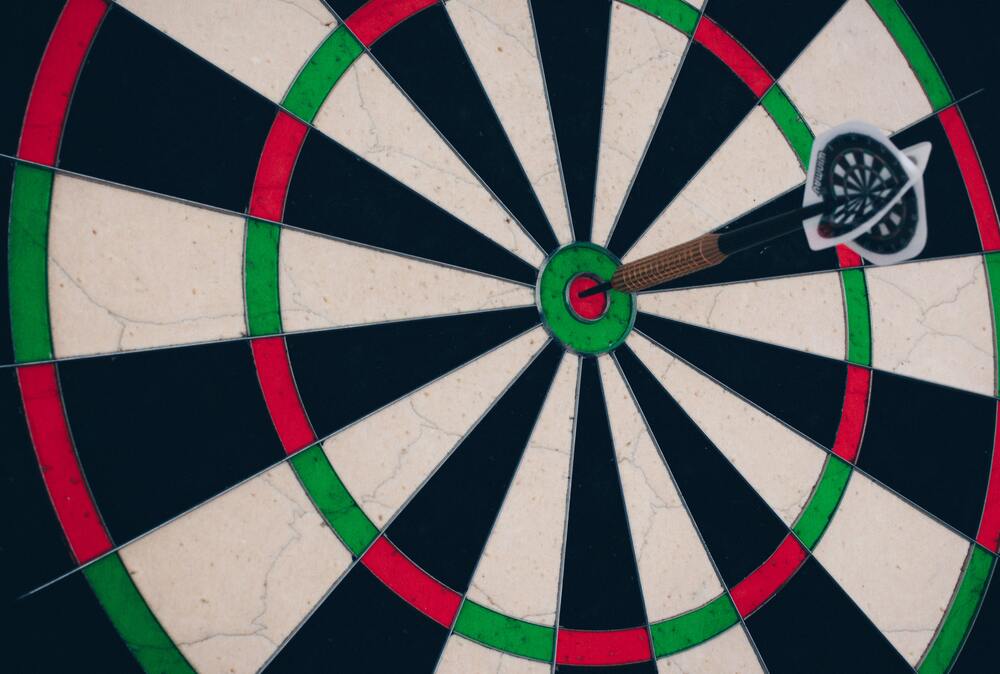 Did you set new goals for your rental property portfolio this year? Now that we're in February, how are those goals or resolutions working out for you so far?
If you're already losing steam and feel like you're struggling to get your rental property operations and investment moving in the right direction, you're in luck. Hiring a property management partner is the key to your success. And today, we'll share six reasons why you need a rental property manager to get your goals back on track. (Number four is GOLD!)
1. You Need a Buffer with Your Tenants
There are incredible benefits of having a buffer between you and your renters. Right now, you're handling all the communications yourself, collecting rent, and dealing with lockouts, which can be more than daunting. But with the added responsibility and stress, you might not be as effective a communicator as you'd like. And through no intention on your part, you could be inadvertently missing out on key customer service elements. When you work with a rental property manager, you have a dedicated professional handling all your tenant-facing engagements on your behalf. And there's an added layer of contact separating you personally from your investment business.
2. You Need a Rental Property Partner Who Knows the Industry
The right rental property management partner is going to be one or more pros who not only know the ins and outs of investing in real estate but they also know the law and the industry. Look to align your goals with the help of someone who's invested before and helped others like you achieve their investment goals. They are game-changers for spotting new investment opportunities and keeping up with the local market trends.
3. You Need a Master Negotiator in Your Corner
Considering all the other partnerships you form to manage your property portfolio, including contractors, accounting guidance, and legal help, you run the risk of overpaying for certain services and projects. When you have a rental property manager in your corner, you leverage the master negotiation skills of a pro who knows how to streamline your vendor-related expenses. A great rental property manager will be essential for identifying ways to save and preserve your assets ongoing.
4. You Need to Make More Money with Your Rental Property
Here's another reason to bring in a property management partner. You want your portfolio to be more profitable. And sometimes, all it takes is an experienced professional to help you find clarity with your investment strategy. After all, you got into rental property because you wanted to make money, right? So, start boosting your ROI right now!
5. You Need to Take Back Your Time
Stop chasing down rent payments, coordinating contractors, and posting vacancy ads online. Take back your time and delegate all these responsibilities to a rental property manager. Let someone else be your voice and operations arm, so you can take back your time and focus on more important aspects of your investment strategies.
6. You Need Rental Property Peace of Mind
It can be more stressful for rental property investors to handle all their operations themselves. And then there's the second-guessing and occasional oversights or mistakes that end up costing, too. There's a LOT on your plate. But when you partner with a great rental property management partner, you can have peace of mind knowing everything's being handled with your success and ROI as priorities.
Don't give up on your rental property goals this year when you can work with PMI JCM Realty Group to tap into these benefits and hit every one of your objectives and more in 2023! Start taking advantage of the opportunities you have now for growth and make this year your most profitable yet.
We Can Help with Your Rental Property
Our mission is to continuously share the latest trends and innovations in rental property investment along with emerging trends in the real estate market. If you're seeking more effective ways to improve your landlord-tenant experience, grow your vendor relationships, streamline portfolio performance, or scale your ROI, get signed up right now to check out our free webinar. You'll find game-changing, real-life strategies and methods for rental investment success. Plus, it's also a great resource with all the advice and actionable tips for today's rental investors. Get in on How to Streamline Your Rental Portfolio for Maximum Growth! Rental property investors, both here in Tampa and elsewhere, will always find something innovative to apply.
Also, you can connect with us on social media! Participate in our Facebook Group discussions, which are great resources for answers to the most pressing rental management investment questions. Join the insightful conversations and collaborate! Reach out to other property owners interested in achieving similar portfolio ROI goals. Exchange suggestions with fellow professionals and talk in-depth about today's tenant challenges. And should you require a more detailed or tailored solution, hop online and schedule a meeting on my calendar!