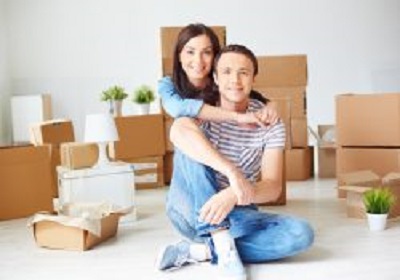 One of the more costly scenarios you face as a rental property owner is a prolonged vacancy. There are tips and recommendations that can help you keep your marketing working and bringing in new applicants. But tenant turnover is inevitable. While you can't predict when a current renter needs a bigger space or gets a job transfer, there are a few steps you can take to reduce turnover. Today, we'll offer several best practices you can implement right now to minimize your risk of experiencing lengthy vacancies and turnover.
1. Don't Cut Pre-Screening Corners
One of the first steps to avoiding that revolving door of renters is the pre-screening process. Make sure you're taking every step to verify employment, review credit history, and call references. Cutting corners during this process means opening yourself for short-term tenant experiences.
2. Avoid Huge Rent Increases
You may have to increase rent. But there is a right and a very wrong way to do it. Don't chase away solid renters with a huge rent increase. Instead, consider incremental increases over time. And it's important to notify current tenants in advance to provide them a time to prepare. Make yourself available to anyone who may have concerns about affordability. And be flexible to make any necessary accommodations where you deem necessary.
3. Modernize Your Tampa Rental Property
If your rental property feels old, outdated, or in need of maintenance, you likely won't keep renters in it for the long term. Great renters will stay if their home continues to see improvements, especially modern upgrades. New appliances or smart home tech can be great additions that renters love. Not making those regular modernizations will likely mean tenants see your property as a stepping stone to something better elsewhere.
4. Communicate with Frequency and Transparency
The disappearing landlord who rarely checks in with current renters will be more likely to experience turnover than the property owner who engages regularly. Stay connected to your tenants with seasonal emails or calls. Be transparent about projects or contractor delays. Building an open-communication relationship with renters will also allow you to know their situations. You can learn about an expanding family, a recent job loss, or financial hardship, all of which can lead to turnover if left unaddressed.
5. Handle Renter Issues Efficiently
Renters will often say the one landlord characteristic that forces them to find a new place is a lack of responsiveness. When there is a leaking showerhead or a failing air conditioner, people want immediate attention. Of course, you can't always fix problems the same day. However, you can respond to tenant issues right away and make the necessary calls for repairs and maintenance. Staying on top of concerns, whether you can remedy them or not, will help you build rapport with your tenants. And they'll be less likely to leave if they know you're prepared to tackle their property problems efficiently.
6. Don't Be Afraid to Incentivize
Another way to avoid tenant turnover is by leveraging incentives. Don't be afraid to offer discounts for long-term lease renewals. Consider offering discounts for those who enroll in an automatic rent payment schedule. Finding ways to make renting from you more enticing can be a great method for reducing turnover.
If you struggle with ongoing vacancies and increased turnover with your Tampa area renters, it may be time to partner with an expert. Contact us to learn how to put these best practices to use for you and help you keep your best tenants longer.
It's our ongoing priority to keep Tampa rental property owners like you in the loop regarding the latest investment management trends in the area. Explore additional insights by signing up for our free webinar, where we talk about How to Streamline Your Rental Portfolio for Maximum Growth. It's an ROI-driven topic you don't want to miss!
As always, consider joining the ongoing conversations with like-minded property owners in our Facebook group. Discuss tips and fresh ideas with several savvy investors. And if you need more tailored advice specific to your investment strategy, add a meeting time to my calendar, and let's connect!