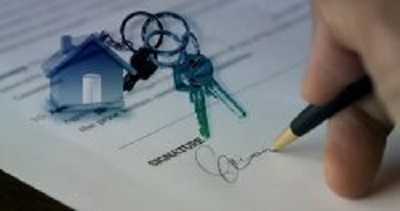 If you're considering adding to your portfolio of rental properties, you're likely faced with a sea of advice and tidbits. And browsing the listings can have you diving down a rabbit hole of number crunching and confusion. How can you tell if a property is going to be a solid investment? How do you avoid financial pitfalls?
While there's no crystal ball to tell for sure if you're making a good buy, there are key property aspects to look for before you commit. Today, we'll highlight a few basic rental property details to consider first before moving forward with growing your portfolio. Make this checklist for yourself, and you'll have more confidence in making your rental property buying decision.
1. Location Matters
To begin your rental property search, start by targeting ideal locations. Location matters, and you'll want to be sure that any real estate you buy is in a neighborhood or community that can be marketed to potential renters.
2. Property Taxes
Do your homework to know and understand what property tax burdens come with each property you consider. These annual costs will help you carve out affordability and ROI potential.
3. Job Market & Economics
Look at the local market, including jobs. People tend to live close to or within the communities in which they work. Buying a property in an area experiencing economic growth can be promising as more people will be looking to move into that area. Community development organizations can also be a great resource in reviewing the local market atmosphere for current and future residents.
4. Existing Listings
Before you buy, check the listings to see what other rental properties and real estate for sale in the area. If there is a historical consistency of properties being listed for sale, it could be a trend of people moving out of the community.
5. Rental Property Conditions
Obviously, you'll want to know the condition of the rental property you're looking to buy. Always rely on the expertise of a home inspector to outline defects and maintenance before signing. You can then come to a more educated decision based on upgrades, repairs, and replacements you might need to invest in before your new purchase is rent-ready.
6. Most-Wanted Amenities
Know what each property brings to the table in terms of must-have and marketable amenities. Fenced-in backyards, smart home tech, and first-floor laundry amenities can all be great assets. If any of the basic features are missing, it might be a deal-breaker for you.
7. The 1% Rule
One popular strategy and formula for calculating investment soundness is the 1% rule. This strategy suggests your monthly rent should be no less than 1% of the total upfront cost you invest in upgrades and purchase price. For example, if the property you're considering costs $300,000, you'll want to be able to charge $3,000 per month in rent to be profitable. You can then compare those rental estimates with other rent rates in the area to ensure you're in the ballpark.
8. Capitalization Rate
ROI potential should always be a significant portion of your decision to grow your existing portfolio of properties. Even if the property you're looking to buy checks all the boxes, you'll still need to analyze the capitalization rate. This strategy, also called a cap rate, can help you put numbers to a possible return rate. Look at operating income based on what you might secure annually with rent, minus maintenance, and costs. Keep your calculations conservative to compensate for sporadic vacancies. You can then divide the net operating figures by the current market value snapshot.
When you're ready to grow your portfolio and buy additional rental properties, let us help! Our professionals can help you analyze the income and risk potential and make sure all of these pre-buying boxes are checked.
It's our dedicated priority to keep you informed about the latest rental property management news and trends right here in the Tampa Metro area. Sign up for our free webinar today, where we discuss How to Streamline Your Rental Portfolio for Maximum Growth. It's a game-changing conversation you don't want to miss!
And as always, you are free to join the online conversation with like-minded rental property investors in our Facebook group. Discuss and share ideas with other savvy property owners. Should you need more specific advice about your current growth or operational challenges that caters to your particular investment strategy, just add a meeting time to my calendar, and let's connect!