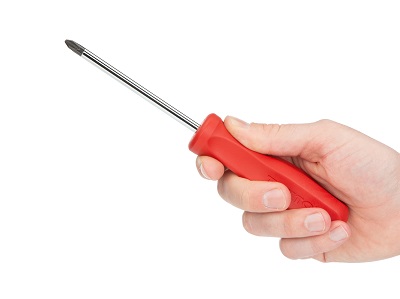 There are some maintenance projects you might feel comfortable tackling yourself, especially if you have experience with moderate repairs and replacements around the property. But there are some jobs best left to the professional contractors. Don't put off making these essential maintenance calls, especially if you want to protect your rental property investment for the long term. These routine maintenance visits can prevent major component failures, further damage, and surprise rental property expenses. And these maintenance calls are just the preventive measure you need to have in place.
1. Don't Neglect the Roof
Roofs can last close to 20 years, depending on whether your rental property features shingles, tile, or slate materials. But it doesn't mean you don't have to worry about roofing conditions. In fact, it's recommended that you have your property's roof inspected annually to help prevent material failures over time. Wind, changing temperatures, rain, and low-hanging tree branches can cause damage you might not notice from the ground. Replacing a few shingles or re-sealing small openings can be far more cost-effective than ignoring issues that then result in leaking ceilings. Consider calling a roofing professional now to verify the condition of your property's roof before the colder winter months.
2. Fireplaces & Chimneys Need Cleaning
If your rental property features a fireplace or has a chimney, it's time to make that chimney sweep call for maintenance. Debris and nesting wildlife can hide in tough-to-see spaces, creating a potential fire hazard when tenants use the fireplace. A professional chimney sweep can keep flues clean and address any material failures or leaks, as well.
3. Winterizing Outdoor Water Sources
Florida winters aren't as intense as in other parts of the country. However, the winter months can be chilly enough to cause damage to non-winterized irrigation systems and outdoor water sources. Consider calling a maintenance professional to come in and winterize your rental property. And, of course, if your Florida rental property features a pool, you'll want to be sure to close it up professionally for the winter.
4. HVAC Systems Checks
It's recommended that homeowners and rental property owners have their HVAC units serviced at least once each year, ideally twice each year. Make the call to your local, trusted HVAC professional to ensure your property's heating, water heater, and thermostat work properly. These partners can also change furnace filters and verify ductwork and airflow as we head into the winter months.
5. Smoke & Carbon Monoxide Detectors
You could check the batteries for replacement with your existing smoke and carbon monoxide detectors yourself. But it may also be helpful to call a professional to come in and inspect for proper testing. Ensure your tenants are protected with the best detection during the months of the year when people tend to close up the doors and windows more, light candles, and plug-in holiday decors.
6. A General Home Inspection
In protecting your rental property investment, hiring an inspector to come evaluate can be a gamechanger in managing your repairs and maintenance. A routine inspection can provide you with information on the condition of every aspect of your property, including the foundation, plumbing, electrical, and more. The findings will help you get and stay ahead of more significant costly replacements and budget accordingly. In addition, any immediate issues can be addressed before the colder temperatures hit.
If making these maintenance calls have become more of a chore, let PMI JCM Realty Group help! Then, we can take the reins and make all of these necessary calls and scheduling.
We will continue to explore the latest rental property investment trends in the Tampa area market and share valuable information. If this particular topic sparks more interest, sign up right now for our free webinar. There are other strategies in our How to Streamline Your Rental Portfolio for Maximum Growth conversation, too! It's another great topic for every rental property investor to explore.
You can also find property investment answers to the most pressing rental questions by joining our community Facebook group to connect with other property owners interested in achieving similar ROI goals. Exchange fresh management ideas and discover shared process challenges with other rental property investing professionals. And should you have unique or specific questions that require a more in-depth, tailored solution, schedule a meeting on my calendar; let's discuss!