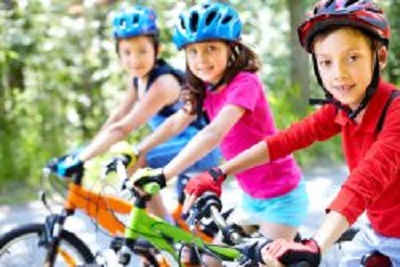 3Rental property ownership certainly comes with challenges. Some of those challenges come with the renters themselves. And while you might be of the opinion that any paying renter is a good renter, there are just some nuances you can't avoid. For example, when you rent out your space to families with children, you can expect to encounter a few unique challenges. Denying these families is out of the question and against fair housing mandates. But you can use these tips to better prepare your property and have a positive experience overall.
Child Protection and Safety Challenges
You may assume your rental property is safe and up to code. But when you rent to families with children, there are unique safety concerns that apply. Smoke detectors and tightly fastened railings are important. But improperly spaced balusters can present hazards to children who might become stuck. Loose fencing can present dangers to young toddlers escaping a yard. Inoperable laundry chutes without proper coverings can be fall risks. To learn more about what child vantage point safety concerns you might have with your property, bring in a Certified Home Inspector to perform a thorough, safety-focused inspection.
Kids Will Be Kids (And They'll Probably Be Noisy)
Renting to families with young kids means there's probably going to be a lot of activity in the home. Active children can also sometimes be noisy. From crying infants throughout the night to boisterous grade-school siblings, things can get loud sometimes. It's best to be empathetic and understanding with setting your noise expectations with these new tenants. But you also want to protect the rights of neighbors and other tenants if you own a multi-family unit. Be clear and firm about your processes for dealing with noise ordinances and complaints upfront. Consider installing noise-canceling materials like carpeting and wall insulation. And you'll probably need to practice a little patience when families first settle into the space.
Expect Wear and Tear
Kids are rough on toys, clothes, and, yes, their homes. When you rent to families with children, you can expect higher-than-normal wear and tear on your property. To protect your investment, you can take a few steps before those families sign the lease. Consider painting the walls with washable paint. Use flooring that can withstand lots of traffic and spills. And you can find buffers to add to sharp wall corners or appliances to protect against nicks and dings. When a busy family moves out of your rental property, you might have to make some repairs to interior doors, cabinet handles, and light fixtures, too.
Growing Families Need More Space
Another unique challenge of renting to families is their need for more room. Kids grow, as do families, and there may come a point at which your rental property no longer meets those growing needs. There's not much you can do to your existing space to make it bigger. But you can diversify your portfolio of properties to include different square footage and layouts. Keep those great tenants by being able to offer them something bigger to grow into with their expanding family dynamics.
Families are often great targets for rental property owners. But to make the most of the renting experience and to preserve your investment, you'll need to prepare for these unique challenges. And if you need help diversifying your portfolio or preparing your rental property for kids, contact us!
We continuously look to keep you informed about the latest rental property management trends here in the Tampa Metro area. Sign up for our free webinar, and explore How to Streamline Your Rental Portfolio for Maximum Growth. It's an ROI-focused conversation you don't want to miss!
You are always invited to join the online conversation with other like-minded rental property investors in our popular Facebook group. Share ideas with other savvy property owners and engage in problem-solving conversations. Should you need more specific advice about your current growth or operational challenges particular to your investment strategy, just add a meeting time to my calendar, and let's connect!