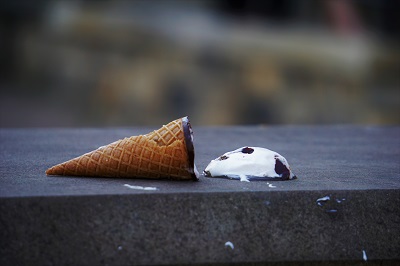 There's never really a bad time to become a rental property investor. And if you've been waiting to take the plunge, now is a great time to jump. There is plenty of "expert" advice out there, too, telling you what to do and what best practices all the successful investors are leveraging. You can't chase down every nugget of advice your first year. However, what you can do is avoid making some rookie mistakes that might make you feel like you picked the wrong time to invest. But avoiding these missteps upfront will ensure you have a clear path to success your first year.
1. Doing Everything Yourself
Starting out, budgets are tight, and your confidence is high. You're excited about this new journey and business, ready to build something great. And like most rookie rental property owners, you might decide to take on everything yourself, including property maintenance. For a short while, doing so might save you a few bucks. But there isn't a quicker path to property ownership burnout. Avoid this common mistake and look to leverage vendor partnerships to help with your business operations and property maintenance. Setting up a network of assistance will only help your investment become more profitable, quicker, too.
2. Working with the Cheapest Vendors
Another first-time investor mistake involves running with the cheapest and not the best quality. As you consider new vendors, and especially with the smaller startup budget, don't be swayed by the lowest bid. Instead, look to negotiate with quality contractors. The promise of ongoing work will help you drive the best price for the most reliable services. Don't cut corners with your partners. They will ultimately reflect negatively on you, which could be detrimental to your bottom line in the long run.
3. Legal Blindness
No one really sets out to violate the law intentionally. But those who are new to property investing can sometimes make big mistakes by simply not knowing any better. Don't presume to know all the legalities and take the time to connect with a professional. Have someone review the language in your rental agreement and application. Keep up to date with the latest revisions and any pandemic-related relief mandates. Inadvertent mistakes can be just as costly in court as deliberate mistakes.
4. No Tenants Are Better than Bad Tenants
When your brand-new rental property sits vacant, you begin to feel the stress and anxiety of losing revenue. It's during those vacancy hardships that new investors sometimes rush to sign any renter that comes along. But it would be a pretty significant mistake to do so. Bringing in a lousy tenant will likely result in additional costs, headaches, and potential eviction scenarios. Don't allow yourself to be overly pressured into signing anyone who doesn't pass your rigorous pre-screening, no matter how desperate you might feel at the time.
5. Limiting Yourself to One Area
Getting into the rental property investment business doesn't come with geographic boundaries. But many first-time investors feel they can't own properties outside of their physical location. After all, how are they going to do all the maintenance themselves if they live two states away? Don't limit your opportunities to any one zip code. Great investments with immediate ROI can be owned from any location. With the help of a rental property management professional, like PMI JCM Realty, all the operational heavy lifting is handled for you and in conjunction with your investment goals and objectives.
If you're exploring this rental property ownership journey for the first time, be mindful of these key mistakes. Avoid them at all costs, and contact us when you're ready to jump-start a return on your first-time investment.
It's always our intention to keep you informed regarding the latest trends here in the Tampa Metro area rental property market. If this particular topic is helpful and you'd like to take the next step, consider signing up for our free webinar. Discover How to Streamline Your Rental Portfolio for Maximum Growth! This is a hot topic for every investor right now!
You can also consider joining the ranks in our Facebook group to connect with other rental property owners, both in Tampa and beyond. Exchange new ideas and address challenges with other savvy property professionals. And should you have more detailed questions that require a tailored response, schedule an official meeting on my calendar, and let's connect!