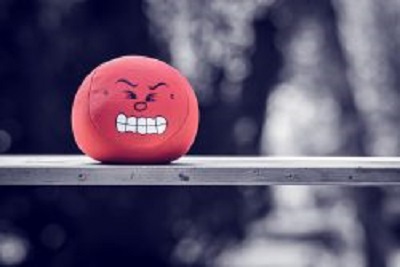 When things go smoothly with your tenants, your job as a rental property owner is easy. But as property investors, we know all too well that not every situation can be a pleasant one. From late rent to damaging the property, bad renters can get under your skin. But the key to handling some of those difficult conversations and potentially confrontational situations is learning how to keep your cool.
Today, we'll highlight a few tips and suggestions to help you explore methods for staying calm during difficult situations. A little deep breathing can go a long way in resolving tenant conflicts. But realistically, there are steps to ensure you stay ahead of escalating engagements. And they can help you keep a level head when faced with them, as well.
1. Teaching Tenants How to Communicate
Before situations turn into confrontations, it's best to instruct your tenants on how to communicate. Early on, when discussing the lease agreement, be clear about how new renters can reach you with questions, issues, or concerns. Be open and transparent about how you plan to address those issues and a timeline to respond to avoid tenant conflict. Setting the expectation upfront and teaching renters how to communicate with you to get what they want can often deter problems down the road.
2. Keep Your Records Organized and on Hand
You know the importance of record-keeping and documentation. But dealing with disgruntled tenants or difficult situations can be much easier and even short-lived if you have paperwork to back your argument. Eliminate unnecessary contradictions by having proof. For example, a non-paying tenant might begin arguing with you, claiming to have forgotten the due date. But if you're able to produce documentation that you contacted the renter about late rent by phone, email, and mail, it will significantly reduce the renter's ability to argue. Or for the renter who claims to have never been told about your policy regarding noise ordinances, producing an initialed document, acknowledging that you explained each policy in detail can put this argument to rest, too.
3. Negotiate with a Calm and Rational Demeanor
If you do find yourself in an escalating tenant conflict that involves raised voices and waving hands, consider taking a step back to collect your thoughts. Approach the conversation in a calm and rational demeanor and look for ways to negotiate the situation to keep your cool. Explaining why certain policies are in place can demonstrate the reasonable motives behind your side of the argument and help you keep your cool. Asking the disgruntled tenant what he or she would do in your shoes might also be helpful. The response might help you find common ground from which to renegotiate, and it may inspire a little empathy and understanding.
4. Telling Terrible Tenants to Go
Despite your best pre-screening efforts, you might just be faced with a terrible tenant that needs to go. Instead of engaging in a difficult conversation, every time rent comes due, consider moving forward with your eviction process. An occasional disagreement can be negotiated. But routine violations or issues will take up too much of your time and impact your ROI bottom line. Recognize your problem renters early on and take the necessary steps to remedy the situation before things become confrontational.
5. Delegate the Tough Conversations to a Professional
The best solution for dealing with tough conversations is delegation. When you partner with a rental property management professional, those tenant engagements can be relegated to a manager. Having a liaison between you and the renter can be helpful, too, in enforcing compliance. Contact us today to learn how our professionals can help alleviate the stresses of those uncomfortable situations and tenant conflicts.
It's our ongoing priority to keep you up to date on the latest rental property management news in the Tampa Metro area. To keep the conversation going, you're invited to sign up for our free webinar. We cover How to Streamline Your Rental Portfolio for Maximum Growth, and it's a topic you won't want to miss!
As always, you can join the conversation with other like-minded rental property owners within our Facebook group. Talk about tips and brainstorm for ideas with other savvy rental property investors. And when you're interested in more specific advice tailored to your investment strategy, add a meeting on my calendar, and let's connect!