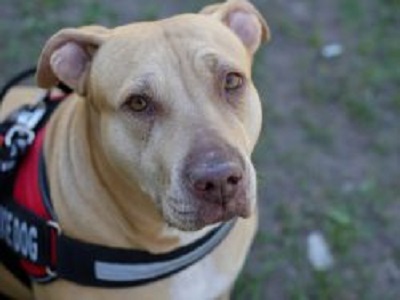 As a rental property owner, how familiar are you with the regulations surrounding service animals? Do you know what questions you can and can't ask? Are there different considerations for emotional support animals? You might have general knowledge or understanding of what you can and can't do when it comes to accepting tenants with service animals. But there is much more to making your rental service-animal friendly. A great first-stop resource is visiting the ADA.gov official website. And today, we'll highlight four critical details every rental property owner should know.
Service Animal, Emotional Support Animal, or Pet?
There are key differences between service animals, emotional support animals (ESAs), and traditional pets. As a rental property owner, you may be open to accepting pets, and you incorporate a pet deposit or a pet prescreening process. With applicants who have service animals or ESAs, landlords cannot treat the animal with the same pet vetting process nor charge a pet fee. In the eyes of the law, these animals, responsible for the direct living assistance of their owners, are not pets. The service animal is trained specifically to perform a function for its owner in a physical, emotional, or intellectual capacity. The emotional support animal may serve as more of a companion to its owner but still should be considered a health and wellness necessity.
Landlords Must Accept Service Animals and ESAs
Even rental properties that do not accept traditional pets must accept applicants who present with service animals. The ADA does not qualify an emotional support animal. Still, many states and jurisdictions do require landlords and property owners to treat ESAs under the same guidelines as trained service animals. Florida's laws prohibit discrimination against tenants who rely on the support of the animal companions. As a rental property owner, you will be required to make a "reasonable accommodation" in either scenario.
To Ask or Not to Ask
Not only can you not reject a candidate because of a service animal, but there are also limitations about what you're allowed to ask these applicants, as well. The ADA specifically outlines two questions that landlords (and other businesses or service providers) are permitted to ask:
Is the animal in question required because of a disability?

What specific work or tasks is the animal trained to perform?
Aside from these two questions, any inquiries about what kind of disability the applicant has, are prohibited. And the potential renter does not have to provide proof of any training.
Landlord and Rental Property Owner Protections
With all of the protections available for potential tenants with service animals, how can you, as a rental property owner, minimize risks? You might be hesitant to allow any animal, just because you know animals can be hard on the property. Take solace in knowing that while you can't charge a fee for the service animal in question, the tenant will be responsible for any damages the service animal causes. A call to your legal counsel, who has specific knowledge of ADA guidelines, can be helpful, as well, to understand your rights and responsibilities as a property owner.
Assistance animals are becoming more common as science demonstrates the many benefits of service and emotional support animals in a variety of health conditions. As a rental property owner, understanding the legal guidelines will be key to being assistance animal friendly. Contact us to learn more about how having a rental property management partner can also be beneficial in remaining compliant.
Because it's our priority to keep you informed on the latest rental property nuances in the Tampa Metro area, you're invited to sign up for our free webinar. We discuss How to Streamline Your Rental Portfolio for Maximum Growth! It's a great conversation you won't want to miss.
You can join the conversation, too, with other like-minded property owners in our Facebook group. Get tips and connect with savvy rental property investors for more insights ongoing. And when you need specific advice tailored to your rental property investment strategy, add a meeting on my calendar, and let's connect!