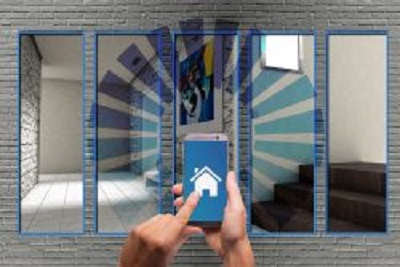 Are you seeing the most return on your investment with your rental property? Could you be missing revenue opportunities? The truth is, some rental property owners inadvertently overlook a few easy steps that could significantly impact the bottom line. Today, we'll highlight a few key areas that might be helpful to you as you look for ways to increase your rental property ROI this year.
Home Automation Technology
You have to spend a little to, of course, make a little. And investing in your rental property means finding ways to improve its condition, efficiencies, or attractiveness to renters. There is one property upgrade that hits all of those target areas – home automation. You don't have to install the most expensive setup to see results, either. Smaller installs like digital thermostats with mobile device controls can help streamline energy efficiency. Digital cameras at the front door can help offer an additional layer of security for you and your tenants. Innovative home technology can be a sound investment for you as you manage your property. But it also helps differentiate your space from other spaces potential renters might be considering.
Budget-Friendly DIY Upgrades
A little touch-up goes a long way. Don't overlook the budget-friendly, DIY upgrades that keep your rental property at the top of the must-see lists, as well as keeping your property appearance modern and fresh. Don't be afraid to spend a day with the touch-up paint inside and outside your property. Use a pressure washer to brighten up discolored siding. Swap out the kitchen cabinet handles for a fresh look. Install a modern light fixture in the entryway to make a design-forward first impression. These easy upgrades can be quick and affordable to do anytime.
Tap into Your Green Thumb
You don't have to be a high-end landscape designer to make huge improvements to your rental property's flora. Whether you have your own green thumb or choose to outsource the efforts to a contractor, there are a few seasonal outdoor chores that can keep your property fresh. Increase the attractiveness to tenants by improving curb appeal with fresh flowers, colorful shrubs, and clean fence lines. Don't hesitate to bring some of that spring color inside, either, with fresh bouquets in common area spaces.
Find Your Side Hustle
If you feel you've already made all the DIY upgrades you can, there could be opportunities to increase rental property ROI with side hustles. For example, does your property offer a unique space that could be offered as additional paid storage areas? Do you have any added parking areas worth renting for special events? Some owners find additional ROI opportunities in providing a menu of services, like house cleaning or maintenance, not already included in a lease.
Revenue-Saving Benefits
Improving your rental property ROI is possible by trimming the expenses and saving time. One way to streamline operations is with a rental property management partner. Working with PMI JCM Realty Group, for example, means handing over the reins for those tedious and time-consuming tasks, like rent collection, tenant pre-screening, and maintenance schedules. Having a rental property manager at the helm also means having a dedicated representative negotiating for the best contractor rates. A rental property manager can additionally manage your vacancy marketing and branding efforts to reduce the vacancy periods. Connect with us today to learn how we can help you increase your ROI this year.
It's always our mission to keep you in the loop about the Tampa Metro area rental property market. If this ROI topic is helpful and you'd like to learn more about the latest trends and strategies, sign up for our free webinar. We discuss in-depth, How to Streamline Your Rental Portfolio for Maximum Growth! You won't want to miss this ROI conversation!
You can also join our popular and growing Facebook group discussions to connect with like-minded rental property owners and investors. Share ideas and discuss challenges with rental property veterans. And should you have more specific challenges or be interested in more tailored advice for evaluating your strategy, schedule a meeting on my calendar, and let's connect!