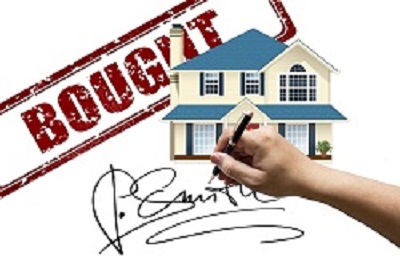 The HUD (Housing and Urban Development) Secretary, Ben Carson, recently announced the FHA plans to expand the 203(k) Rehab Mortgage Insurance Program. The program will allow Real Estate Investors to purchase and rehab homes within specific opportunity zones, with insured loans that include the purchase price and renovations. It also means once distressed properties can quickly be turned into rent-ready revenue generators.
For those property owners who own single-family homes in the Uptown Tampa area, there is incredible potential for portfolio growth and even neighborhood improvement in the process. Today, we'll highlight three key benefits of this recent announcement that might inspire you to explore rehab projects in 2021 and leverage them for quick and efficient surges in ROI for yourself.
Breathing Life into Distressed Homes & Neighborhoods
The 203(k) Rehab Mortgage Insurance Program allows property owners to find new investment opportunities in older, neglected, or distressed properties. The funds can make quick and easy work of rehab projects, turning those homes into rent-ready investments. Before this announcement and program launch, opportunity zone investment programs used to only really offer benefits to those deep-pocket investors who could afford to fund the projects, and not so much the independent property owner or an individual homeowner. Now, anyone can take advantage of the lower property purchase prices within some of these opportunity zone neighborhoods and have the funds to incorporate rehab and remodel projects.
The Perfect Complement to Commercial & Multi-Family Projects
Since the announcement, the 203(k) loan is primed to save borrowers money and time, especially when it comes to commercial and multi-family rehab projects. The loans are insured before the value and condition of the property can adequately do so. Rental property owners who already manage multi-family properties or commercial investments will find this new program a game-changer and the perfect complement to existing projects. If you have been looking for an opportunity to grow your portfolio, this is the program that can help you succeed.
Everyone Appreciates Faster Appreciation
Investing in a depreciated property and quickly turning it into a tenant-ready home can translate to a more streamlined approach to ROI. But having these funds to rehab property also means your investment will appreciate faster, and in some cases, almost immediately upon project completion. Homes that qualify for purchase under the program include any one to four-family structures that have been completed for at least one year. Even a home that has been partially torn down can qualify, as long as some of the original foundation is still intact. Since homes in these conditions typically can be purchased at significantly low purchase prices, they can now be quickly rehabbed for more significant and faster appreciation and returns.
This 203(k) Rehab Mortgage Insurance Program expansion offers a host of benefits, including these three key points. Large institutional investors, rental property owners, and small homeowners alike can leverage this platform and reinvigorate neighborhoods. And if you need a property management partner to help guide your investment efforts with this new program, contact us!
It's our goal to keep a constant finger on the pulse of the property investment market in the Tampa Metro area. If you found this topic useful and would like to keep up with trends and strategies, you can sign up for our free webinar. We'll do a deeper dive and explore How to Streamline Your Rental Portfolio for Maximum Growth! You won't want to miss it.
You can also learn from savvy and like-minded property investors by joining our Facebook group to tap into free insights and tips. And for specific questions about your rental property strategy and personalized advice in evaluating your existing portfolio, add a meeting on my calendar, and let's connect!