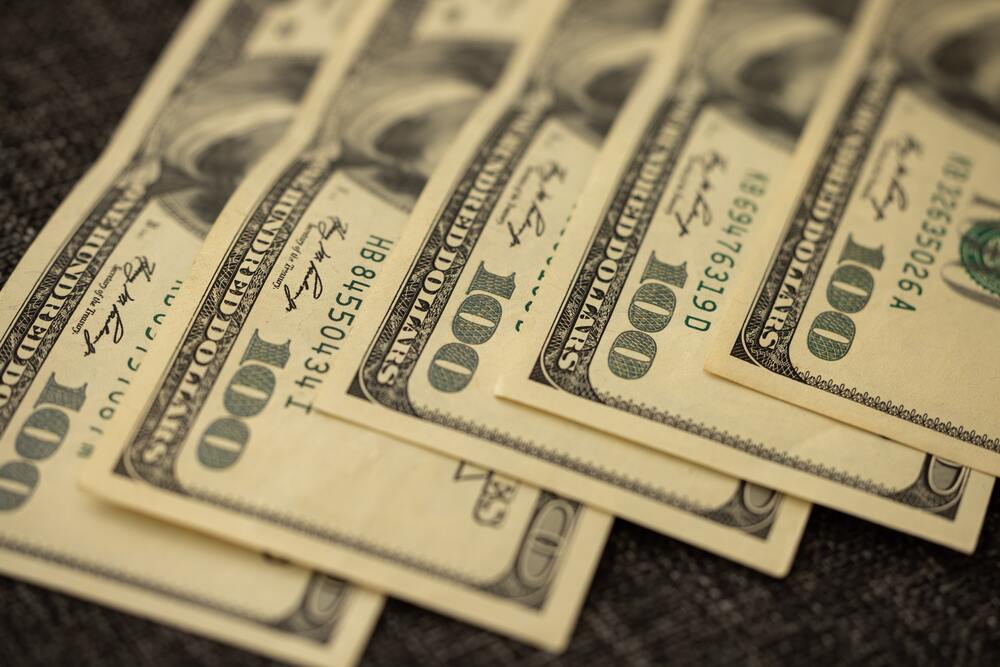 Whether you're just embarking on your rental property ownership journey or have ten properties in your portfolio, one of the key concerns you always have is cash flow. Healthy cash flow is likely one of the reasons you started investing in real estate in the first place. But if you're looking for insightful ways to swell your cash flow, keep reading. These are the strategies you need to regain a healthy flow of cash.
Understanding the Cash Flow Basics
When you have a healthy cash flow with your rental property, you generally have more opportunities to invest elsewhere and grow. It also provides a confidence-boosting safety net for unexpected or emergency expenses. But before you can increase yours, you'll need to have a general understanding of basic calculations, key contributing factors, and a handle on your monthly transactions.
Gross Rental Income – Expenses & Cash Reserves = Cash Flow
Increase Rent
One of the first methods for increasing cash flow involves increasing your rent. If the market warrants it and it's been a while since you've raised rent, now could be the opportune time to do so. Be mindful of local regulations regarding the enforcement of rent increases and be transparent with your tenants about upcoming changes. Additionally, set the expectations with any new renters that increases can occur annually, so you can build in an opportunity to increase cash flow over the long term.
Additional Revenue Streams
If you can't raise the rent, you can explore unique ways to add revenue streams to your property experience. Consider offering additional services for a fee, including landscaping, housecleaning, storage, or more parking. Not all tenants will pay for the extras. But you'll find many will be eager to pay marginal fees for big conveniences.
Improved Amenities
Another way to improve cash flow involves improving the rental property directly. You can look to upgrade amenities and features, which will allow you to charge more in rent and have higher marketability. Think updated appliances, sprawling patio additions, or fenced-in yards for more added value components to each property.
Cut Unnecessary Expenses
If you feel you've exhausted all methods for increasing cash flow with additions, consider looking at ways to cut expenses and trim costs. Start with routine services and fees you pay for with various vendors. You could be inadvertently paying more for things you didn't know. You could also spot opportunities to renegotiate rates for maintenance contractors. And if you're paying for anything that no longer provides value, like a software subscription or advertising, cut those out of your spending.
Refinancing
If you haven't taken advantage of the low interest rates, consider a refinance of one or more properties to improve cash flow. Talk with your lending partners about the various loan programs available that might be best for your situation. Reducing mortgage payments by even a few dollars can put money right back into your bottom line.
Appealing Your Property Taxes
You have a right to appeal those ever-growing property taxes every year. If your tax rates are hiking higher than your cash flow can withstand, you can explore challenging the latest tax increase for an opportunity to put a hold on those additional tax burdens.
Preventative Rental Property Maintenance
One big, costly fix can wipe out a month's worth of cash flow or more in an instant. Considering a new water heater could cost $5,000 and a new HVAC system could run up to $10,000, it's easy to see how one emergency replacement could be detrimental to cash flow. To preserve the cash flow you have and avoid these major component failures, invest instead in preventative maintenance efforts every season or year. The professionals will be able to tell you when a major failure is in your future, allowing you to save up for a more management spending of cash.
Remember, the best way to preserve and increase your cash flow ongoing is with the help of a trusted rental property investment manager. PMI JCM Realty Group can help you make all the important decisions through a lens of asset preservation, including cash flow and beyond. Contact us and ask about our latest program whereby you can borrow up to one year of rent payments in advance! Whether it's maintenance, growing capital, or buying new properties, this is the best way to get the capital you need!
Remember
We're always sharing the very latest in rental investment best practices and new trends regarding the Tampa real estate market. If you're looking into how you can improve your rental investment experience and bottom line, sign up for our free webinar. It's here where you can discover fresh strategies for today's investment success. It's a must-watch webinar series that features real-world insights outlining How to Streamline Your Rental Portfolio for Maximum Growth! Tampa area property investors like you will find something useful to take away and apply to your strategy.
Don't forget that there are also readily available answers to your most pressing Tampa rental property investment questions in our Facebook group. Join the conversation where you can feel free to engage directly with other rental property owners who are avidly looking to achieve similar ROI objectives. Exchange suggestions and talk about similar challenges with other rental property investing professionals. And should you have unique questions that may require a more in-depth or tailored solution, schedule a meeting on my calendar; let's chat!