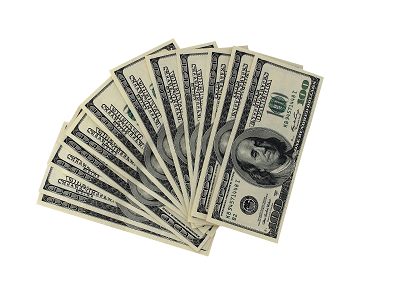 Raising the rent is a business inevitability. But as you probably already know, it doesn't always go as seamlessly as you hope. Every tenant situation is different, making it practically impossible to predict how rent increases will be accepted. However, there are some things you can do to help soothe the burdens, avoid surprises, and keep those quality renters.
Incremental Increases to Avoid the Element of Surprise
So your tenants can expect it, at the very least, try to have the rent increase conversation every year, whether you plan to enforce increases or not. And discuss any plans you already have in place, like built-in rent increases which are necessary to adjust for marketing fluctuations. Have these conversations when you're signing the lease agreement upfront. And those tenants will come to expect a rent increase conversation every year.
Keep the Increase Reasonable
Just because some of your neighboring properties are significantly higher in rent than you are, doesn't mean you can automatically jump $500 or more per month in rent. Most industry experts suggest incremental percentage increases, never higher than eight percent at a time. Your tenants probably won't be able to afford a major hike, either. So smaller, manageable amounts make things easier on them and will be less likely to drive them to find somewhere else to live.
Raise the Rent in Accordance with Major Property Upgrades
If your tenants have a suite of new kitchen appliances, a new patio, or a fenced-in backyard for Fido, those are all reasonable reasons to have the rent increase conversation. Significant upgrades to your property, which you do anyway to preserve and improve your investment, can also serve as an ideal opportunity to increase the monthly rent. And your tenants will understand, based on the increased amenities you've offered, as well.
Communication, Communication, and More Communication
First-time rental property owners sometimes have a little anxiety about even broaching the subject of rent increases for fear of losing tenants altogether. But rent increases are best implemented when there is constant communication throughout the entire landlord-renter relationship. Tell new applicants about how you typically handle rent increases over time or in conjunction with planned upgrades, etc. Tell them a few months in advance that you're considering increases soon. Notify renters by mail and email, asking them to connect with you if they have questions or concerns before you implement any official monthly rate hikes.
Finding Value in Other Areas
It's imperative that you understand any local, regional, statewide, or other municipality regulations due to the pandemic. Over the last year, many landlords were unable to increase the rent because of the financial hardships on renters. But just as you did then, you can now look for other ways to secure value without increasing the monthly rent. Consider lease renewal discounts or allowing tenants to make incremental monthly increases over time. Be flexible right now with what you can do, and recognize that your renters will appreciate it.
If you still need help with developing a better strategy for managing rent increases, let us help!
We are constantly driven to keep Tampa rental property owners in the know about the latest real estate investing news in the area. Tap into the most up-to-date insights by signing up for our free webinar, where we review How to Streamline Your Rental Portfolio for Maximum Growth. This is a critical topic of the discussion you don't want to miss!
You can also join conversations with other like-minded property owners as part of our Facebook group. Learn and share tips, investor best practices, and fresh ideas with other savvy property owners. And if you're interested in more tailored advice specific to your particular investment strategy, choose a meeting time on my calendar, and let's connect!