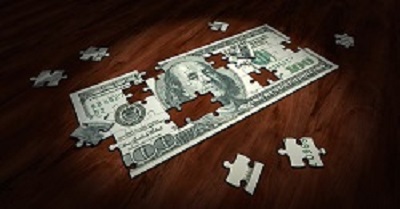 Business owners know and understand that insurance, while not usually a very popular topic, is an essential component of business protection. Whether it's workers' compensation insurance for a company's employees or a general umbrella policy, business insurance products are designed to protect the owner's financial interests. What rental property owners really need protection from is non-payment of rent.
As a rental property owner, you more than likely have your own portfolio of insurance coverage, including a rental dwelling policy and other property insurance coverages to protect against physical damages to your rental investment. But what about insuring against non-paying renters? Despite your best efforts, it's likely you'll run into a situation with a tenant who can't or won't pay. You may not realize that there are ways to guarantee rent payment, including insurance coverage to protect you against this rent risk, too. Today, we'll discuss a few benefits so you can decide if insuring for non-paying renters makes sense for your investment business. And at the very least, we can demonstrate there is a way to guarantee rent.
The Malicious Damage Tenant Dilemma
One of the most expensive rent risks you might face involves a non-paying tenant who also maliciously damages the property. Unfortunate situations arise, disagreements happen, and renters can quickly become disgruntled. Rental property owners are left only with small claims court as a venue for recouping those lost dollars. And even if you win a lawsuit, there's no guarantee you'll get paid for those damages. Consider insurance for your rental property that specifically protects against these malicious circumstances, allowing you to financially recover and make necessary repairs without draining your financial reserves.
Guarantee Rent from Loss of Rent
Most rental property owners have their fair share of non-paying renter stories. It's a hazard of the business. And regardless of how diligent you are about pre-screening tenants and following up, it's expected there will be a loss of rent at some point. When renters don't pay, it means those monthly mortgage payments will come out of your bottom line. There is insurance available that protects against lost rent and can help supplement the monthly reserves to ensure those mortgage payments you're still responsible for, are easier to pay.
Added Financial Protection from Eviction Costs
One of the other more significant costs and rent risks that rental property owners face is evictions. It can be incredibly costly and very time-consuming to see an eviction process from start to finish. And while you can strategize for a more streamlined effort, there's often not much you can do to offset the expenses. Insurance, however, is designed to protect your finances, especially when incurring eviction costs, ensuring you have the added funds necessary without draining the bank account.
If you haven't explored your insurance coverage options for these types of financial situations, you may want to look into it. It can be your cornerstone method of guaranteeing rent collection and a long term solution to financially coming up short when tenants don't pay. And if you're not sure of your next step, contact us! We routinely help our rental property owners find the best solutions and can help.
We prioritize our efforts to stay in tune with the property investment market in the Tampa Metro area. It's our goal to share relevant insights with our partners and be continuously looking for best practices. If you found this insurance topic helpful and would like to keep your finger on the pulse of the latest rental property strategies, sign up for our free webinar. We discuss How to Streamline Your Rental Portfolio for Maximum Growth, a conversation you won't want to miss.
If social media is your preferred networking venue, join our Facebook group to connect with like-minded and business savvy property investors. And if you're interested in a more personalized connection with our professionals for help with your investment strategy or general questions about rental property management, add a meeting on my calendar with your best time, and let's chat!
PMI JCM Realty Group
rcharles@pmijcmrealty.com
p: (813)333-9617
w: www.tampapropertymanagementinc.com