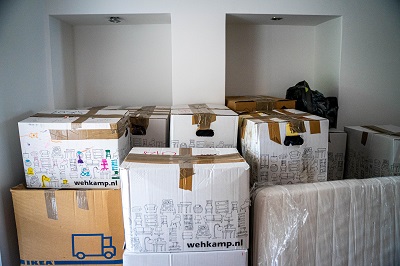 One of the more potentially stressful aspects of rental property ownership is facing an eviction process. Sometimes, even the best methods of pre-screening can't prevent the occasional need for eviction. While you might be dreading your first eviction, there are steps you can take to help make things as painless as possible. Before you get started, check out these smooth-sailing eviction tips.
1. Know Your State Eviction Laws
Before you take any online advice about how to handle your first eviction, it's best to have a good handle on your state and city eviction laws. Some communities have rent forgiveness and extensions in place because of the pandemic. Other states have precise language regarding legal timelines and defining grounds for eviction. Some rental property owners rely on the counsel of an attorney partner to stay in tune with the latest and most recent guidelines.
2. Be Clear About Your Grounds for Eviction
Any eviction action you take should be grounded in facts with determinations. There are three primary types of eviction notices to consider:
Notice to Pay Rent or Quit

Notice to Cure or Quit

Notice to Quit
The first two grounds for eviction provide your renters with an option to pay, essentially stopping the eviction process altogether. The third notice indicates there is no opportunity to remedy things, and an eviction is imminent regardless.
3. Be Thorough with Your Official Notices and Timelines
When you face handling your first eviction, you'll want to be thorough with drafting your official notices within precise timelines. Consider creating a checklist you can reference often to ensure you include all the pertinent information you need, depending on the type of notice. It may be helpful to create templates that include some of these basic details:
Rental Property Address

Exact Amounts Owed by the Renters

Clear Definitions of Grounds for Eviction

Final Date for Any Resolutions and/or Move Out Dates

Current Lease Language that Supports Grounds for Eviction
4. Be Patient; Evictions Can Take Time
One of the most important tips you can hear regarding the eviction process is to be patient. Facing your first tenant eviction might have you feeling anxious, and there's no reason to cling to that anxiety for weeks or months, which is about how long it can take to see through to tenant removal. Of course, every eviction situation is different, and some will move quickly. But set yourself up with the expectation that managing eviction is like any other aspect of business. It takes time. It requires a diligent process. And it usually entails proper notice timelines before action is taken.
5. Prepare for an Eviction Hearing
Not all evictions will end up in lengthy, drawn-out court proceedings. However, you'll want to be prepared for the hearing and have all of your eviction "ducks" in a row. You'll need to have the right documents and proof ready for presentation in court:
The Official Lease

Proof of Negligent Payment or Bad Checks

Records of Every Tenant Payment Ever Made

Copies of Communication and Dates

Proof of the Eviction Notice, Including Proof of Receipt by the Tenant
If you're facing your first eviction process and still need assistance, let us help! We can step in and offer the eviction process structure you need, and an unlimited flow of much-needed advice to keep those processes streamlined ongoing. We can also provide ideas for retrieving those past-due payments post-eviction when possible.
We continue to explore the rental property investment trends in the Tampa area market. If this eviction-related topic sparks your interest to learn more, sign up right now for our free webinar. Discover additional efficiency-based strategies in the How to Streamline Your Rental Portfolio for Maximum Growth! It's just another ever-changing topic for every rental property investor to discuss.
You can also find answers to your urgent rental property questions by hopping into our Facebook group, where you can connect with other property owners interested in achieving similar investment goals. Exchange fresh management ideas and discover shared process challenges with other rental property investing professionals. And should you have unique or specific questions that require a more in-depth, tailored solution, schedule a meeting on my calendar; let's discuss!