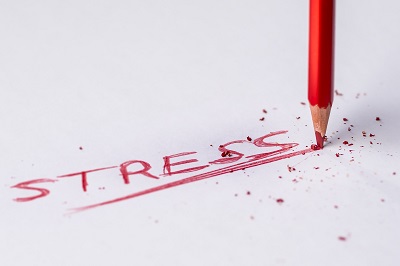 Landlord burnout is a real phenomenon. And it's a scenario you want to avoid since operating in an overstressed capacity leads to mistakes, oversights, and in the end, lost revenue. You have a lot on your plate, and not finding your balance in managing tasks, operations, and stress can spell real trouble for your bottom line. To help, we've compiled a list of tips you can leverage today to keep you from falling into those burnout situations.
1. Have a Plan and Stick to It
Landlord burnout will set in quickly if you don't have a plan. Jumping from task to task, without any real direction or goal, will soon leave you feeling out of energy. Avoid the overwhelming feeling associated with constantly putting out situational fires by giving yourself a road map and schedule. Keep your goals in mind as you tackle the day's requirements.
2. Only Work with the Best
One key mistake rental property owners tend to make involves hiring mediocre partners. From contractors to inspectors, choosing the wrong partners can lead to ongoing issues. You might be attracted to the cheaper rates for service. But in the end, not aligning your efforts with the best professionals could become more costly. Take the time to do your thorough vetting of each new contractor you hire. Check reviews and references to ensure you're working with the very best. You can then rely on those experts to do their jobs well, lightening the load on you as the landlord.
3. Like Water off a Duck
Being a rental property owner requires thick skin. You can't let rude tenants or bad situations ruin your positive attitude about your business. Not all encounters are going to be pleasant, and despite your best efforts to avoid those confrontations, you'll likely face an uncomfortable conversation or two. Know they're coming and prepare yourself mentally, so you can let it roll off, like water off a duck's back. If you take every cross word too personally, you'll soon be headed for landlord burnout.
4. Don't Chase Every Rental Property Trend
In your quest to find the best way to drive revenue with your rental property, you probably research trends, expert advice, and fresh ideas. Beware of chasing too many headlines, though. Hustling to implement countless suggestions that may not be proven will soon lead to landlord burnout. Not every piece of advice is sound. And not every expert can suggest what's right for your business. Be selective and take your time evaluating new ideas. You don't want to burn out chasing every rental property trend you see.
5. Find and Ask for Help When You Need It
To really avoid landlord burnout, you will need to recognize when you reach the point that it's time to ask for help. Tackling everything on your own might be sustainable at first. But bringing in a rental property management partner can be the soundest decision you make in your property ownership journey. Let professionals take some of those operational and administrative tasks off your plate.
When you're ready to explore your rental property management options, contact us! We can help you avoid landlord burnout and keep your investment performing without the added stress of going it alone.
It's our ongoing mission to keep Tampa rental property owners in the loop about the latest investment management news and trends in the area. Explore additional insights by signing up for our free webinar, where we talk about How to Streamline Your Rental Portfolio for Maximum Growth. It's a thought-provoking topic you don't want to miss!
As always, consider joining the conversations with like-minded property owners in our Facebook group. Discuss tips and fresh ideas with savvy investors. And if you require more tailored advice specific to your investment strategy, add a meeting time to my calendar, and let's connect!