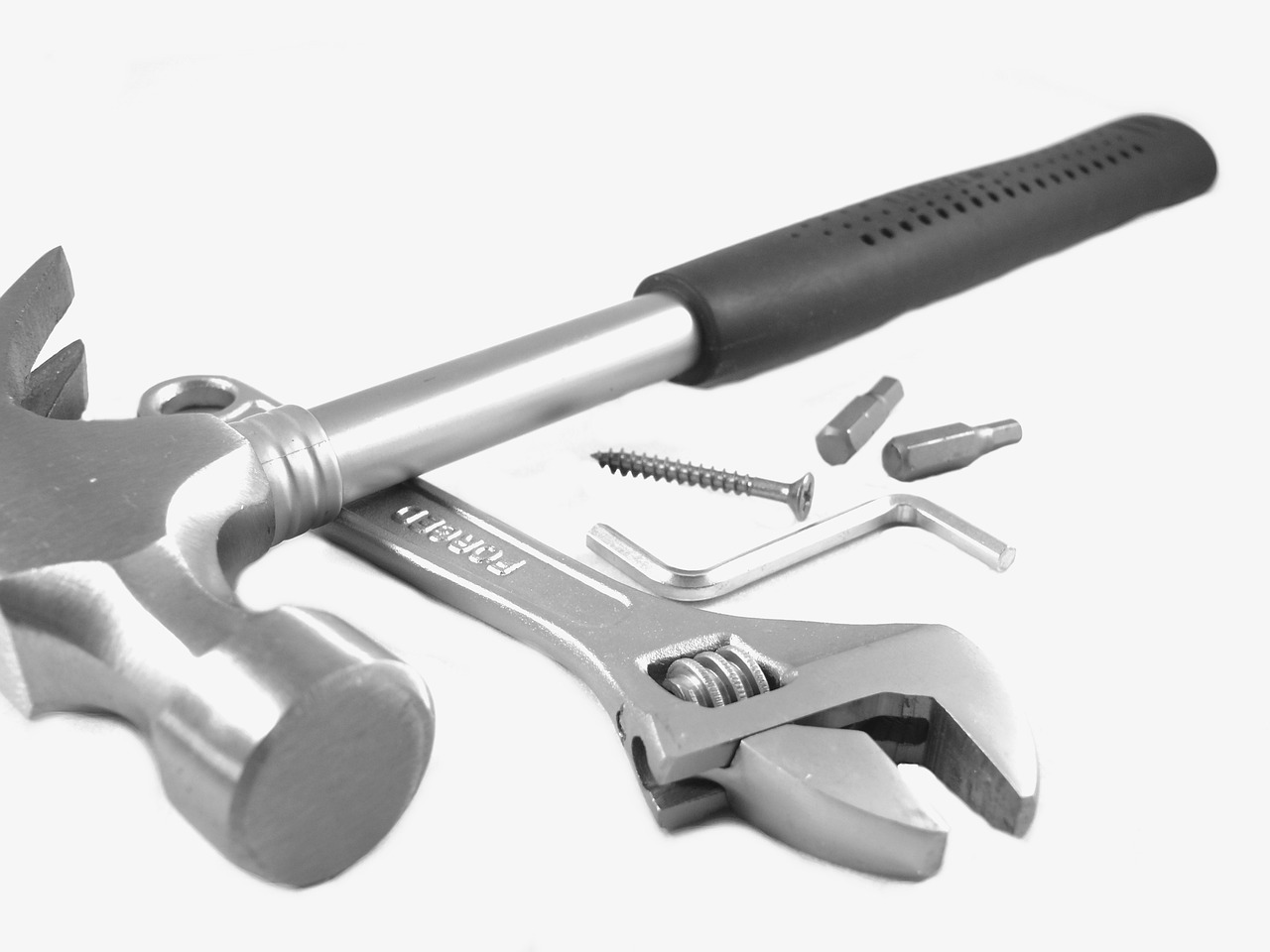 Every rental property owner should have a basic set of handyperson tools and toolbox in the trunk. This is not to say or suggest that you should be tackling major property maintenance projects on your own. And if there's anything that needs repair that falls outside your knowledge base, definitely bring in the pros to help. However, changing a few lightbulbs or tightening some cabinet knobs are examples of small-scale fixes you can handle. And for these quick fixes and DIY repairs, these are the tools you'll need to have on hand.
1. Screwdrivers of All Sizes
It's generally a best practice to make sure you have a few screwdrivers with you or in your car at all times. Tightening handles and fixtures is light work when you have a good flathead or Philip's head. But you can also quickly install smoke alarms, wall plates, and other aesthetic features.
2. Tape Measure
Another tool every rental property owner should have is a tape measure. You'll almost always need to measure something, from doorways to flooring. They're helpful when you're looking to furnish a space, too. And you can let moving companies know about doorway dimensions for quicker and easier loading and unloading.
3. Hammer
Get yourself a good hammer. A basic curved claw variety is going to be your most versatile. And they're great for quick fixes, including finish nails and flooring nails. They're also handy for pulling out nails, including on patios and decks. You can also hang some window boxes or plants with a nail and hammer, too.
4. Pliers
Gripping tools are essential for basic property maintenance, too. Channel-lock, needle-nose, and locking pliers are favorites among rental property owners. And when you have a super tight exterior faucet to dislodge, a main to shut off, or tight space to turn something, you'll be glad you have the extra pliers.
5. Duct Tape
Duct tape is probably the handiest tool in your toolbox. From broken windows or glass to leaky faucets and shower doors, duct tape can be the temporary fix to prevent further damage or injury until you can get the pros in to officially replace and repair.
6. Flashlight
Keep a few flashlights on hand and in your car, along with replacement batteries or chargers. There are always dark corners to explore and shadowed crevasses to inspect in your rental property. They're handy during emergencies, including power outages. But they're also ideal for seeing around a tenant's belongings, under the bed, or wherever they've asked you to look. Attics and basements can be especially dark, so the flashlight is a must-have for those scenarios.
7. Plunger
You may not be keen on plunging toilets when your renters call with a clog. But it's still a good idea to keep a new plunger with you, just in case. You might be conducting a quick inspection of your property before moving in new tenants and find a problem the plunger can solve. Toilets aren't the only amenities a plunger can help with, either. Floor drains and sinks can also be plunged to free up clogs and debris, too. And the best-case scenario, if no commode clog exists, you can "gift" your new tenants the fresh plunger and invite them to self-serve should they encounter initial flushing concerns.
Keep these basic tools handy. You will usually use these to help with move-in and move-out inspections, quick fixes, or to look for areas of improvement. Remember, if it looks like it's outside your scope of experience, call the professional contractors in to complete the repairs. And let PMI JCM Realty Group be your rental property investment guide to handle it all, from maintenance and contractors to tenant prescreening and rent collection! Give our team a call!
Let PMI JCM Realty Group Help with Maintenance and More!
We have a mission to continuously share the latest trends and innovations about rental property investing along with emerging trends in the real estate market. If you're open to more effective ways to improve your landlord-tenant experiences, grow your vendor relationships, streamline portfolio performance, or scale your ROI, get signed up for our free webinar.
You'll find game-changing, real-life methods for rental investment success. Plus, it's a great resource with all the advice and actionable tips for today's rental investors. Experience How to Streamline Your Rental Portfolio for Maximum Growth! Rental property investors, both here in Tampa and elsewhere, will always find something innovative worth applying.
You can always connect with us on social media, as well! Participate in our Facebook Group discussions, which are great for answers to the most pressing rental management investment questions. Join the insightful conversations and collaborate! Reach out to other property owners interested in achieving similar portfolio ROI goals. Exchange suggestions with fellow professionals and talk in-depth about today's tenant challenges. And should you require a more detailed or tailored solution, hop online and schedule a meeting on my calendar!