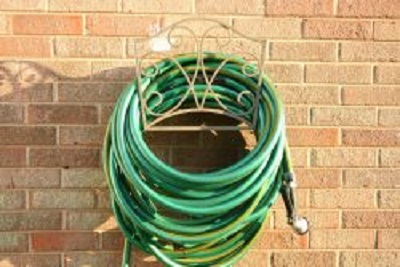 We get it. You're juggling what seems like a thousand different balls as a rental property owner. And not that those various operational tasks don't need your attention, but there are a few priorities you should be taking care of today.
To help you streamline your spring maintenance to-do list over the next few weeks, we'll help outline a few critical tips that should rise to the top of your action items. These tasks will ultimately help preserve your rental property condition through the spring and summer months and can also increase your property's attractiveness to potential renters.
1. Spring Maintenance Time Is Also Inspection Time
If you're unsure where to begin with your spring maintenance, you can always schedule a property inspection first. A Certified Professional Inspector can walk through your rental property and generate a report of key areas of concern. These are important appointments to make in the spring to help identify any potential winter damage to roofing materials or other major components. Inspectors also focus on safety issues, ensuring you don't have any unsafe oversights with your property.
2. The HVAC Unit Tune-Up
Spring is also the HVAC tune-up season. Before the hot Florida temps set in, you'll need to make sure your air conditioning units fire up efficiently. An HVAC technician can also let you know if you need minor part replacements or routine duct cleaning.
3. Landscaping for Curb Appeal
There's not a hardware store or greenhouse that isn't full of flowering plants and shrubs right now, great for beautifying your rental property's appearance. Landscaping doesn't have to be an all-intensive project. But it should involve cleaning up any low-hanging branches, overgrown bushes, and overgrown lawn areas. It's also an ideal time to schedule those lawn care contractors to keep your rental property's curb appeal clean and manicured all year long.
4. Plumbing & Exterior Faucets
Tampa winters may not be as frigid as they are in other parts of the country. But the winter chills could have damaged plumbing, including any outdoor faucets. Consider booking a licensed plumber to come and take a look at your rental property's plumbing. It will cost an awful lot less than a pipe burst or untreated slow leak later.
5. Unwanted Critter Tenants
Area critters tend to take refuge during the winter months in available home or attic spaces. Spring presents an ideal opportunity to inspect and evict any of those unwanted animals. Squirrels, raccoons, and even birds can be incredibly damaging with nesting. And you'll be hard-pressed to sign new tenants if there are unwanted fur guests, already occupying your space.
6. Windows & Carpets
Just as you would with your own home, spring cleaning means bringing in some elbow grease to perform a little tidying. Whether you want to clean things yourself or hire a professional cleaning service, don't forget to get those windows washed. Steam cleaning the carpets can also remove any built-up odors or debris from the winter months.
7. Driveway Sealant & Deck Staining
The warmer Florida months are upon us, and with them comes damaging effects to asphalt and concrete. If you have small cracks in a driveway or sidewalk, consider addressing them now to prevent further damage. Any fence lines and deck areas could maybe use a proper coat of stain, as well, to protect the wood from the sun's rays. These spring maintenance efforts can help preserve your investment for the long term. These measures will add life to decks and driveways. And let's face it, no rental owner really wants to spend the budget on replacing a deck or driveway until they have to do so.
Add these spring maintenance steps to your to-do list right now and see lasting results. Preserve and improve your property's value while remaining attractive to new potential tenants. And if you need help prioritizing your maintenance tasks this season, contact us!
It's always our mission and priority to keep you informed about the Tampa Metro area rental property market. If this spring maintenance topic is helpful and you'd like to learn more about the latest trends, sign up for our free webinar today. We discuss, How to Streamline Your Rental Portfolio for Maximum Growth! You won't want to miss this conversation!
You can also join our very popular Facebook group to connect with like-minded rental property owners. Share new ideas and discuss challenges with other rental property veterans. And should you have more specific questions or be interested in a more tailored response for evaluating your strategy, schedule a meeting on my calendar, and let's connect!