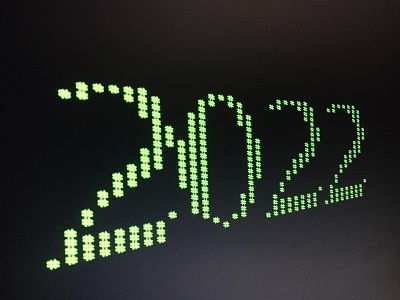 It's that magical (and sometimes dreaded) time of year again when real estate investors sit down with their goals and metrics to determine a strategy for the new year. But there have been so many anomalies in the real estate market, because of the pandemic and economic shifts, it can be hard to identify revenue-driving trends.
You'll need to know what works and what doesn't, especially within the Tampa area rental market. And you're in luck. We've done the research for you. And these are the rental property investment trends to look out for in 2022.
1. Expect the Unexpected
Ok, you're thinking that isn't offering advice. But the truth is, adopting a strategy for investing, managing, advertising, and growing your business that isn't flexible enough to change will only set you back. The new year will also bring new uncertainties and more change. You'll want to devise the best methods that work now but can also be adapted to whatever lies ahead. Don't box yourself in with hard-fast, black and white metrics. Leave room for the gray areas and be ready to change direction.
2. What the Data Shows
The real estate market in 2022 is expected to return to normal, or at least close to it. Housing prices aren't likely to drop anytime soon. However, the listing price increases will taper off slightly. Most experts say rental property investors can expect marginal, single-digit gains throughout the new year. Those increases, albeit slightly less aggressive, will mean people will continue to explore rental options in lieu of buying properties. The current higher-than-normal mortgage rates will solidify those decisions, too.
3. It's Still a Good Time to Buy
Most predictions for 2022 suggest properties will continue to sell quickly. There was a slight imbalance in supply and demand there in recent months, but those imbalances are expected to level out next year. But decisions to grow your portfolio will need to be made quickly to take advantage of the hot market. Alternatively, selling any of your rental properties can be advantageous now since properties still seem to be moving fast.
4. Rent Rate Increases Are Expected
You might have been holding off on raising rent because of the pandemic. But many data sources show rent rates are on the rise now, and in many markets, it's been rapid growth. And 2022 may be the best time to make your move and increase your rates. Depending on your portfolio, it also means you can expect better ROI.
5. A Growing Demand for Suburbia
With so many Americans transitioning to a remote working environment, or at least a hybrid variation of one, suburbia is more appealing. Why live in the city if you no longer have to commute? And it's this trend that is driving a rush to housing and rental options in more suburban areas. To appeal to these potential tenants, be smart about marketing area amenities, lifestyle benefits, and less-hectic living that your rental property offers.
6. Renters Still Need Great Landlords
The rental market will continue to be affected by employment shifts, mortgage rates, housing supply, and Tampa's economic changes. And those aspects of your investment business are hard to predict. However, the experts suggest property owners focus on improving those aspects of the business that are controllable – namely, being a great landlord. This means improved pre-screening, better communication, increased flexibility, and more convenient methods of engagement are all important metrics to work on in 2022. Focusing on what you can control will ensure your portfolio resilience, regardless of the uncontrollable.
7. Investors Need Rental Property Managers
In the real estate market like today's, investors need a great team of professionals to guide them. You can't be expected to know what lies around every corner. So, in addition to the trusted accountant, real estate attorney, and banking partner, you'll likely benefit from a rental property management partnership. Having someone to help you operationally is only one benefit. Having the right property manager, with a keen eye for asset management, will ensure you continue to grow your ROI.
As you prepare for 2022, consider these predicted trends. And as always, let us help with your Tampa area rental property management!
We always explore the latest rental property investment trends in the Tampa area market. If this particular topic sparks an additional interest to learn more, sign up today for our free webinar. Discover fresh strategies in our groundbreaking webinar on How to Streamline Your Rental Portfolio for Maximum Growth! It's a topic every rental property investor will find informational.
Don't forget too; you can always find great answers to your most burning rental property questions by hopping over to our Facebook group, where you can engage directly with other property owners interested in achieving similar scaling and ROI goals. Exchange new ideas and discuss shared process challenges with other rental property investing professionals. And when you have unique questions that may require a more in-depth or tailored solution, schedule a meeting on my calendar; let's discuss!