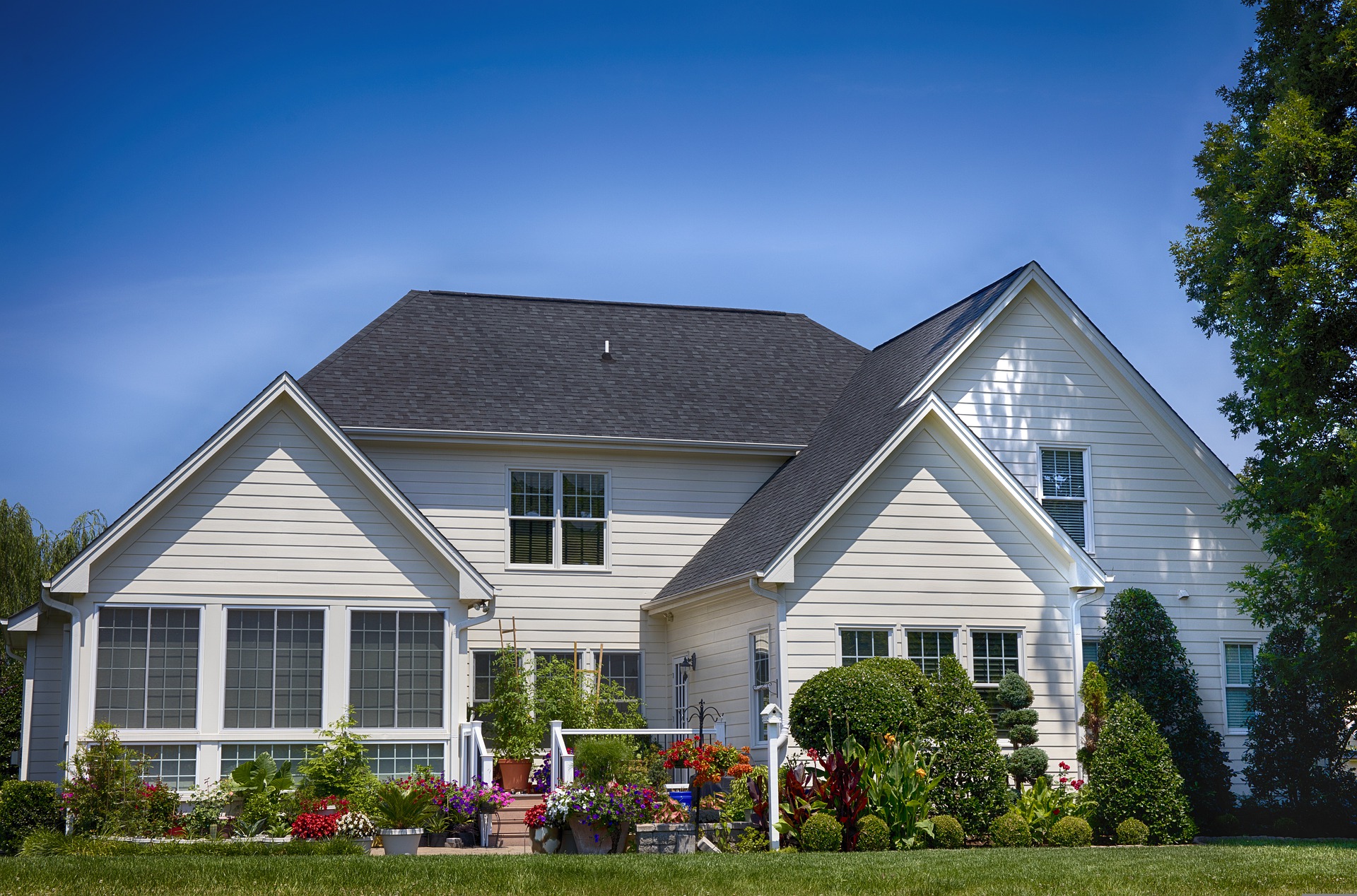 It's fall y'all. And that means a little change in temperature, even in the balmy climate of Tampa, Florida. If you own Tampa rental property, you can use the change in season to breathe new life into your property's marketability. Here are seven ways to improve curb appeal during the fall and attract more potential tenants.
1. Clean Out Those Gutters
Add a little property maintenance to your to-do list, starting with the gutters. As the seasons shift over the next few weeks, so does the weather, inadvertently blowing and accumulating debris on your rental property's roof. And everything bulks up in the gutters, preventing proper water flow. No one will be impressed if your gutters are growing new plants, either. So, hire the handyperson to free up the gutters. While they're at it, make sure downspouts are installed to channel rainwater at least six feet away from your property's foundation.
2. Showcase the Front Door
Does your rental property's front entrance welcome new tenants or turn them away? Take this time to check the front door or patio's first impression and make adjustments. Maybe bright colored paint on the door will add personality. Or it could be there is a loose railing or missing spindle on the porch. Hire a professional to come in, and power wash any stains or discoloration that might be staining your renters' first impressions. And you can get decorative with fall-colored plants and flowers as perfect welcoming accents to touring guests.
3. Lighting Upgrades for Improved Curb Appeal
Another great curb appeal upgrade you could add to your list involves light fixtures. If your property has bulbs out or outdated lighting, now is a great reminder to change those. You can make updates to include motion lighting, solar lighting, or more eco-friendly bulbs, too. A well-lit entryway, as well as landscape and walkway lighting, will all bring added curb appeal that potential tenants will appreciate.
4. Thinning Out the Landscaping and Boosting Curb Appeal
If you have bushes, shrubs, or plants in your landscaping that didn't quite make it through the summer heat, get rid of them. Whether you like gardening yourself or prefer to hire a handyperson, make sure any dead foliage no longer takes up space. If you can effectively replace those dead or dying bushes with colorful replacements, it will look best and improve curb appeal. But even an open space is going to make a better impression than any dead plant.
5. How's the Mailbox?
Whether it's a multi-family unit mailbox with slots, a house-mounted bin, or the old-fashioned mailbox at the street, doctor it up this fall. Mailboxes naturally draw attention, and your residents will be digging their hands into those boxes daily. A fresh coat of paint might spruce things up a bit. But also, be careful to remove any insects and tighten loose fasteners, too.
6. Pumpkin Spice and Everything Nice
Consider getting creative with your outdoor fall décor this year to improve curb appeal. In general, you'll want to avoid over-decorating or making an entrance look cluttered or too busy. However, a small arrangement of pumpkins and a few potted, colorful mums can really signify the changing seasons in a welcoming way.
7. Giving the Garage a Little TLC
During the colder winter months, your tenants will likely make more use of any garage space your rental property might have. And if the garage is looking a little worn, consider giving it the TLC it deserves. Paint the door or replace it altogether if it's not operating properly. Keep the driveway swept and free of debris. And maybe introduce some accent planters or hanging plants to add color to a tired-looking garage.
If you're looking to make a few changes to your rental property this fall to increase its attractiveness to potential renters, consider these tips for inspiration. And rely on the expertise of PMI JCM Realty Group for all the advice you need to improve your ROI potential!
At PMI JCM Realty Group, we're always sharing the latest in rental property investment tips as well as emerging trends in the Tampa real estate market. If you're exploring how to drastically improve your experience and bottom line, sign up for our free webinar. Here you can discover relevant strategies for investment improvement success. It's the must-watch webinar, too, with real-world tidbits for How to Streamline Your Rental Portfolio for Maximum Growth! Area property investors in Tampa and beyond, just like you, will find something useful to take away.
Don't forget to get social, too! There are always readily available answers to the most pressing investment questions within our Facebook group. Join the ongoing conversation and collaborate! Feel free to reach out directly to others who are looking to achieve similar ROI objectives with their investments. Exchange suggestions and ideas, and talk about emerging challenges with other rental property investing professionals. And should you have unique questions that may require a more in-depth or tailored solution, schedule a meeting on my calendar; let's chat!