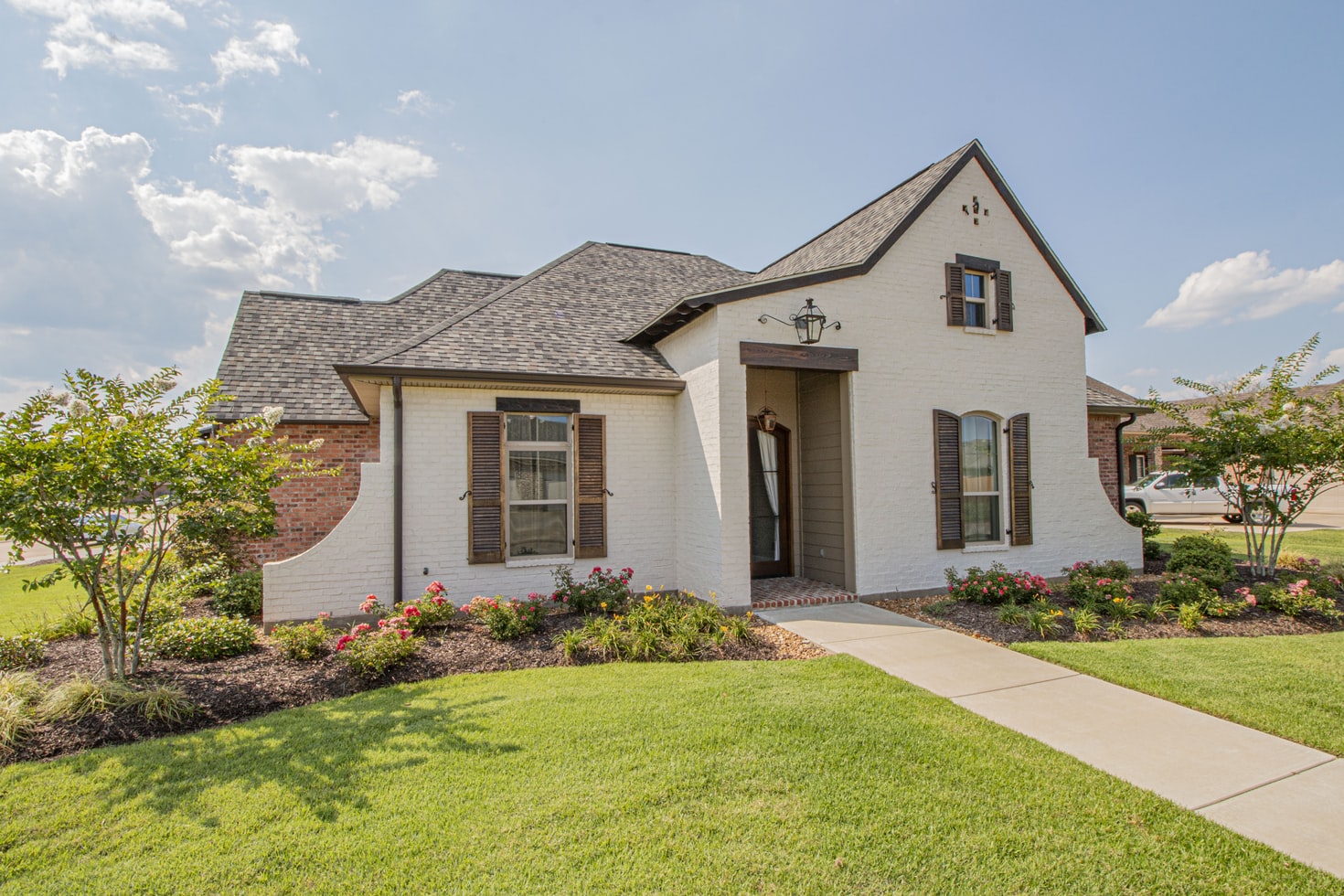 When you're considering upgrades for your rental property, curb appeal projects can have significant ROI. The first impression potential renters have can mean the difference between signing a lease and having a longer vacancy. But you're budget-conscious about your projects, too. So, what you really need are some ideas for improving curb appeal in a way that allows your rental to stand out from the rest without breaking the bank. This list of upgrades should help inspire you.
1. Window Boxes Add Charm
Even if you're not personally a fan of window boxes at your residence, they might be just the touch of charm your rental property needs to stand out from the rest. They're relatively cheap to make, buy, or install. And flowers around the windows offer color and draw the eye of potential tenants.
2. Window Shutters Are Affordable Accents
Sometimes all your rental property really needs is a little symmetry. Window shutters are definitely worth considering. They are also available in a variety of styles and colors and are affordable for almost any budget. They're great additions for improving curb appeal and adding personality to a property's façade.
3. House Numbers on Display
How prominent are your rental property's house numbers? If they're tired, faded, or hard to see, consider replacing them. Having fresh, visible house numbers can lend to a home's exterior style. And visiting renters will be able to spot those numbers when they're touring for the first time.
4. Make the Front Door the Focal Point
You could invest a few thousand dollars on replacing the front door if you feel it's necessary. But sometimes, you can make the front door a welcoming focal point with just a little paint. Consider a fresh coat to make a front door "pop" to touring would-be tenants.
5. Spruce up the Mailbox
If your property has a mailbox, give it some curb appeal attention, too. Landscaping around the mailbox post can be aesthetically pleasing to the eye. A fresh coat of paint will renew a tired, worn condition, too.
6. Potted and Hanging Plants Bring an Entryway to Life
You may not have the budget needed to do a complete landscaping overhaul. Flowerbeds, trees, and paving stones can all be great curb appeal enhancers. But if you're operating with a smaller budget, you can instead select potted and hanging plants and flowers for an entryway or walkway.
7. Comfortable Front-Porch Seating
Potential tenants will tour your rental property trying to picture themselves living in the space. Having a welcoming and comfortable front porch seating area can be a great attraction. Visitors can envision a relaxing morning with coffee there or an afternoon lemonade sitting on the porch.
Find some affordable curb appeal inspiration with these upgrade ideas for your rental property. And as always, we're a phone call away if you need more insights or want to explore having a property management partner handle these details for you.
We always explore the very latest rental investment trends in the Tampa, FL market. If this list of insights sparks your interest in learning more about improving your investment experience, sign up today for our free webinar. You can discover even more fresh new strategies with our must-watch webinar about How to Streamline Your Rental Portfolio for Maximum Growth! Every investor will find something relevant and informational to take away.
Don't forget, too; you can always find immediate answers to your pressing rental property management questions by popping over to our Facebook group. There you can engage directly with other rental property owners looking to achieve similar asset management and bottom-line ROI goals. Exchange ideas and discuss similar challenges with other rental property investing professionals. And when you have unique questions that may require a more in-depth or tailored solution, schedule a meeting on my calendar; let's discuss!