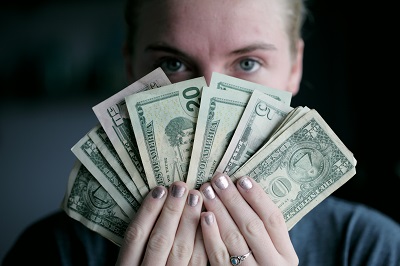 The old saying suggests that when you're able to save time, you'll be able to save money. And this common trope holds water in every business, especially rental property investing. So, what can you do differently with your strategy to save time and ultimately grow your bottom line?
We collected a few of the best tips and investment hacks you can take with you into the new year. You'll save time. You'll save money. And you'll watch your bottom-line ROI increase.
1. Check Your Mortgage Rates
If growing your portfolio is a goal for 2022, you'll need to do as much planning as you do saving. And one way to keep your cash flow healthy for ongoing growth is to make sure you're paying less every month in mortgage payments. The 30-year fixed loan, for example, allows you to pay a lower interest rate, thus keeping more money in the bank available for reinvestment elsewhere. Take the time to revisit your current loans and explore refinancing for lower interest rates wherever possible.
2. Stricter Pre-Screening Policies
If you spent too much time this year chasing late rent payments, dealing with evictions, or had problem tenants, it's time for a better pre-screening process. Sit down with your current pre-screening checklist and look for ways to be more thorough. Securing co-signers, calling all the references, and verifying employment are critical steps. Renting to the wrong people will take up more time and money than the extra vacancy month it takes to find the right people.
3. Good Contractors Save Time and Money
Are you overpaying for maintenance services? Do you feel like you have to call some of your vendors more than once before hearing back? If you're spending way too much of your time and money with your contractor partners, it's time for new ones. One of the more important rental property investment hacks involves having the right contractors. Negotiate better rates with those you use often. Delegate tasks that make sense to free up your time, like bookkeeping or lawn care. Having the best partners will improve your investment ROI by alleviating time-wasting activities and overspending.
4. Invest in Your Network, Knowledge, and Experience
Some of the best rental property investor advice out there that saves time and money involves improving your own experience. Even if you only manage one property, you'll always want to be looking for new ways to grow your network of resources and knowledge. Join online groups to see what other property investors are doing. Ask questions. Seek tools and advice to streamline your efforts ongoing. Then, as you grow your knowledge and experience, you can become savvier about managing your ROI.
5. Software Resources Are Game-Changers
If you're still collecting paper checks and cash from renters, it's time to look into digital payment methods. If you're still manually typing in listings for each site when you have a vacancy, it's time for better posting software solutions. Look for ways you can upgrade some of these tedious processes with digital tools. The time and money saved in the end can be a game-changer for ROI.
6. Hire a Tampa Rental Property Management Partner like PMI JCM Realty Group
At some point, you'll be juggling so many tasks that you'll begin to make mistakes. From pre-screening tenants to managing seasonal maintenance, there is a lot on your plate. The ultimate method for saving time and money is partnering with a professional who can help, like PMI JCM Realty Group. Specializing in white-glove rental property management services, we can take care of those time-consuming burdens on your behalf. And with an alliance focused on investing as an asset management business model, you'll always be taking advantage of better ROI strategies.
Reach out to PMI JCM Realty Group today and start planning for 2022. Saving time and preserving cash flow will ensure ROI growth and success.
We constantly explore the latest and greatest rental property investment trends here in the Tampa area market. If this topic sparks an interest to learn more, sign up today for our free webinar. Discover other strategies in the webinar on How to Streamline Your Rental Portfolio for Maximum Growth!
You can always find answers to your rental property questions by hopping into our Facebook group. There you can connect with other property owners interested in achieving similar ROI goals. Exchange fresh rental management ideas and discover shared process challenges with other rental property investing professionals. And should you have unique or specific questions that require a more in-depth, tailored solution, schedule a meeting on my calendar; let's discuss!