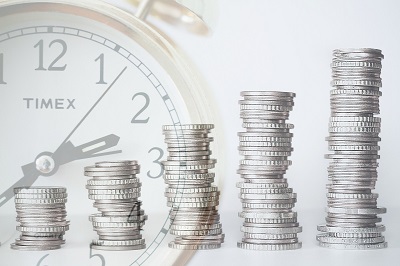 There are just some tools and strategies that make life easier, in general. But when you're a real estate investor with rental properties to manage, there are some tools you simply can't live without in your operations. As technology and innovations change how we connect, communicate, and engage, there will always be new, more efficient ways to improve your rental property ROI. Today, we'll highlight a few of the most popular tools, revenue channels, and strategies you should be leveraging.
1. In-Home Tech Upgrades
We've talked about these before. From door cameras to smart thermostats, smart-home upgrades can have countless benefits. Your rental property will likely be more attractive to potential renters, which is a direct benefit to your bottom-line ROI. But there are secondary benefits to certain tech-based installments. New digital locks allow for easy management of keys. Control access to your property with innovations that would enable you to be remote during rental walk-throughs or maintenance contractor access, saving you valuable time, as well.
2. In-Unit or Community Coin Laundry
Not every rental property is conducive to laundry facilities. However, if you're managing a multi-family unit, not having coin-operated laundry could be costing you money. And along the same lines of passive income, you could leverage other revenue-driving extras, including storage options or cleaning services. Offer the extras your tenants would want and look for ways to tap into those channels as additional revenue sources. They're tools you might have at your disposal worth exploring.
3. Rental Application Fees
Rental application fees aren't for everyone. However, many investment property owners use them as tools to deter not-so-serious, looky-loos who just want to waste time checking out the property. It's a fee that is usually intended to cover the various costs of background checks, which can be helpful. But it's also a tool in your toolbox to thin the herd of applicants down to serious inquiries only, as well. As a side note, be mindful of your state's requirements for enforcing these fees. Some states have caps on what you can charge, for example.
4. Enforcing Late Fees
It's important to be empathetic with your renters, especially if historically they've been great and have only recently come across hard times. But don't become the doormat and let late rent become the norm. Talk to new tenants about how and when you enforce late fees so everyone understands your policy. And then follow through whenever necessary to collect those fees when applicable.
5. Property Management Software Efficiencies
The roster of software solutions available to rental property owners can be mind-boggling. But digitizing as many processes as you can, will offer incredible ROI benefits. From listing services to financial software, explore the options that make the most sense to your existing process. Sample free trial periods to see if they're a good fit. And once you've settled on software or an app you love, opt for the long-term subscription for greater upfront savings.
6. Partner with a Rental Property Manager
One of the greatest tools and rental property strategies at your fingertips is a call to a rental property management partner, like PMI JCM Realty Group. Take some of those operational responsibilities off your plate altogether and let our team of professionals take the reins. Pre-screening tenants, conducting walk-throughs, scheduling maintenance, and renter communication are priorities for the manager, allowing you to focus on growing your portfolio or maybe just taking a breather. And having a partnership with us means we can help you explore these other revenue-driving ideas ongoing to help increase your ROI.
When you're ready to infuse your bottom line, consider these tools and strategies. And, of course, connect with our team to discuss how PMI JCM Realty Group can help!
We diligently aim to stay ahead of the rental property investment curve and identify the latest trends in the Tampa area rental property market. If this topic sparks interest to learn more, sign up right now for our free webinar. Discover additional strategies in our How to Streamline Your Rental Portfolio for Maximum Growth conversation! It's another hot topic for every rental property investor in today's market.
You can also find ongoing answers to your most pressing questions by joining our Facebook group to connect with other property owners interested in achieving similar ROI goals. Exchange fresh management ideas and address shared process challenges with other rental property investing professionals. And should you have specific questions that require a more in-depth, tailored solution, schedule a meeting on my calendar, and let's connect!