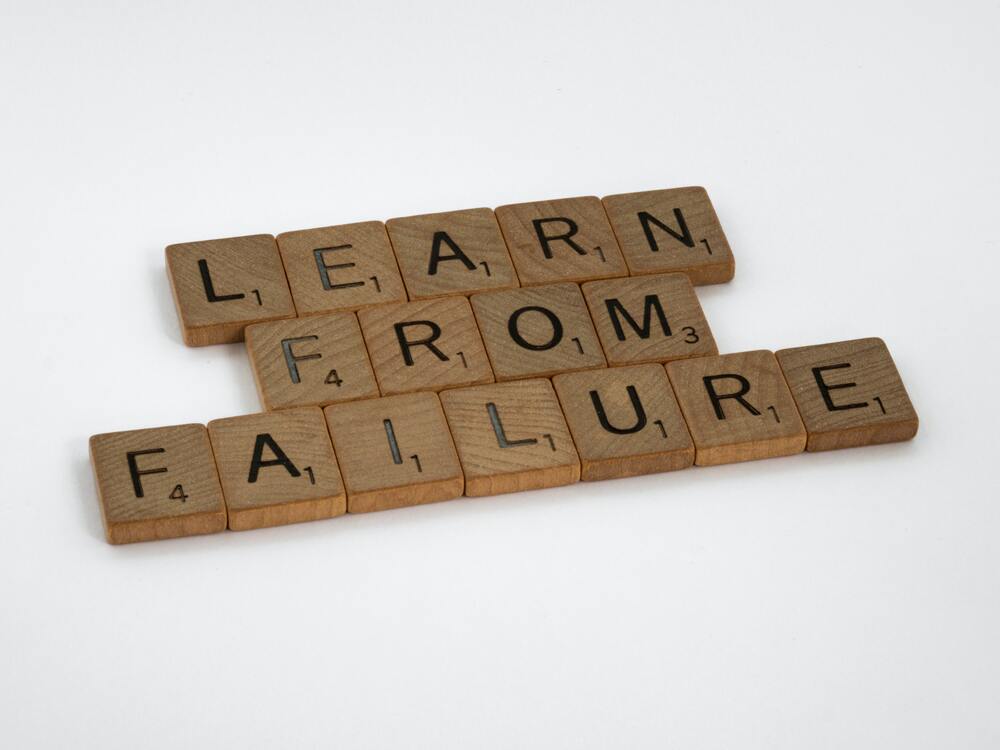 When you own Tampa real estate as rental property, you can sometimes feel like you're balancing 30 spinning plates while you're dodging fastballs hurled at you from a Major League pitcher. It can be hectic, making it easy sometimes to make mistakes. Mistakes are ok when you're managing a rental property as long as you're able to quickly identify them and change course. You don't want occasional oversights to turn into bad habits. Here are some of those rental property mistakes you'll want to identify right away, so you can make changes and keep your investment profitable.
1. Accepting the First Applicant
Desperate rental property times can sometimes call for desperate rental property measures. But don't make the mistake of accepting the very first tenant applicant you come across out of desperation. It's a common pitfall many investors fall prey to only because they're eager to get a paying renter into the space. However, don't cut corners on your prescreening process, or you could end up in a bad-tenant and a more costly situation than a vacancy.
2. Not Calling All the References
In the rush to get paying renters, you might also hustle your way through those lists of references. This is a common investor mistake and a step that should never be omitted. Even though it's time-consuming, you want to talk to everyone this applicant has previously rented from, worked with, or claims association. Past rental experience, including on-time payments and reasons for leaving, will help you dodge a potentially poor renter experience. And verifying employment is necessary to ensure you're signing a lease with someone who can pay the rent ongoing.
3. Accepting Pets without a Pet Interview
You read that right. Allowing pets is a great way to open your property up to a broader audience of renters. But you're also opening yourself up to additional costs, potential damage, and risks. When allowing pets, be sure you're conducting a pet interview, too. Aside from service animals, you do have the right to restrict certain types of pets and sizes thereof. But don't quietly agree to any pets without taking a deeper dive into better understanding what kind of pets are involved.
4. Skipping the Preventative Maintenance
Budgets and cash flow get tight, and the first two expenses that tend to get cut involve marketing costs and preventive property maintenance. Don't make either of these mistakes, especially the latter. Preserving the condition, marketability, and livability of your rental should always be a top priority. And having an HVAC service technician come in now is going to be way cheaper than replacing an entire unit this winter because certain maintenance steps weren't taken.
5. Turning a Blind Eye to Tenant Violations
Here's another mistake you don't want to find yourself making. When renters violate the terms of your lease, call them on it. And make it known immediately. You might be worried about disgruntling and losing your tenant. But letting them slide, even once, only sets the tone for ongoing violation acceptance. Be kind and professional yet forceful about warnings and consequences. And stick to your policies to maintain a great landlord-tenant relationship.
6. Ignoring Automation and Tech Solutions
You may not be tech-savvy, which drives your aversion to technology. But it would be a costly mistake not to harness every available digital innovation at your fingertips. Automations can make light work of responding to inquiries and posting vacancy listings. Free-use apps are great for editing walkthrough videos. And not updating your rent payment channels to include a variety of digital payment services is definitely costing you. Most of today's innovations are more user-friendly than ever and offer tutorials and directions worth exploring. Benefits include consistency, saving time, and preserving budgets, all of which are worth the effort to learn new tech.
How many of these mistakes have you caught yourself making lately? Again, mistakes are entirely expected and ok, so long as you are quick to recognize them for what they are and take the necessary steps to correct them. For more insights and assistance, let PMI JCM Realty Group help!
We're always sharing the very latest insights regarding rental investment best practices and new trends in the Tampa market. If you're looking into exploring how you can continuously improve your rental investment experience and your bottom line, sign up today for our free webinar. It's here where investors like you can discover fresh strategies for ongoing asset management success. It's a must-watch webinar series that also features real-world insights, including How to Streamline Your Rental Portfolio for Maximum Growth! Tampa area property investors always find something useful to take away and apply to their strategies.
Additionally, there are readily available answers to your most pressing Tampa rental property investment questions in our Facebook group. Join the conversation where you can feel free to engage directly with other rental property owners who are avidly looking to achieve similar ROI objectives. Exchange suggestions and talk about similar challenges with other rental property investing professionals. And should you have unique questions that may require a more in-depth or tailored solution, schedule a meeting on my calendar; let's chat!