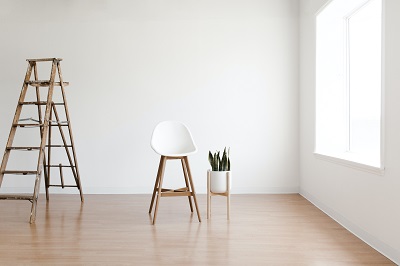 Managing your rental property involves a broad list of tasks and oversight. One of the items on your to-do list is property maintenance. There are measures you take to keep your Tampa rental in good condition to protect your investment. However, you face more acute maintenance tasks to address ongoing repairs and during tenant turnover. While there isn't a fairy dust magic wand to make all of your maintenance steps easy, there are ways to help make them easier. Today, we'll highlight tips to do just that and hopefully help lighten your maintenance management load.
1. Inspections Simplify Your Maintenance To-Do Lists
Don't waste time trying to guess what your rental property needs. Instead, rely on the experts, including home inspectors, to provide you with the list. Consider implementing seasonal or annual inspections to provide you with a report outlining any potential safety risks, mechanical failures, or aging materials. You can then prioritize what maintenance needs are addressed first and budget accordingly. Preventive maintenance can save you thousands in avoiding costly, surprise failures down the road, too. In addition, these official rental property inspections can be helpful for move-in and move-out reports, allowing you to properly bill for damages or know what may need your attention.
2. Clear Definitions Regarding Tenant vs. Landlord Responsibilities
Rental property maintenance, for the most part, is your responsibility. However, you should list out those responsibilities that belong to tenants and communicate definitively about those expectations. At lease signing, be clear with renters if lawn maintenance is their responsibility, for example. Also, be specific about who replaces light bulbs and who replaces furnace filters. This will help eliminate any gray areas that can sometimes arise, leaving the condition of your rental property disadvantaged.
3. Vendor Relationship Building Makes On-Call Services Easier
We've talked about the importance of solidifying your vendor roster before. When it comes to rental property maintenance, the strength of your contractor relationships will actually save you money. An effective partnership is rooted in trust and transparency. Establish a clear process for handling service calls and setting up invoicing. And with the promise of ongoing work, your various contractors might be willing to negotiate rates, saving money on those essential improvements.
4. Keep Those Seasonal Maintenance Service Calls
Consider setting up seasonal service call schedules for routine maintenance, including HVAC service. Keeping up with the condition of your heating and air conditioning units will ensure you reduce the risks of encountering unit failures at inopportune and more costly times, like weekends, nights, and during severe weather. Knowing how much life your units have can help you budget for any significant replacements you'll need to address.
5. Rental Property Management Partnerships Streamline Everything
If you really want to make your Tampa rental property maintenance efforts easier, work with a property management partner like PMI JCM Realty. Let us help establish and manage those vendor relationships and schedule those routine inspections. Let our professionals handle the tenant vs. landlord responsibility conversations at lease signing. And allow our teams to negotiate the best service rates for ongoing maintenance.
If handling the Tampa rental property maintenance to-do list is overwhelming, let us help! Connect with us and take those tasks off your plate, allowing you to focus on other aspects of your investment business.
We continue to explore the rental property investment trends in the Tampa area market. If this ROI-centered topic sparks interest to learn more, sign up right now for our free webinar. There are more strategies to discover in the How to Streamline Your Rental Portfolio for Maximum Growth management conversation! It's another popular topic for every rental property investor to discuss.
You can also find answers to your rental property questions by hopping into our Facebook group, where you can connect with other property owners interested in achieving similar ROI goals. Exchange fresh management ideas and discover shared process challenges with other rental property investing professionals. And should you have unique or specific questions that require a more in-depth, tailored solution, schedule a meeting on my calendar; let's discuss!