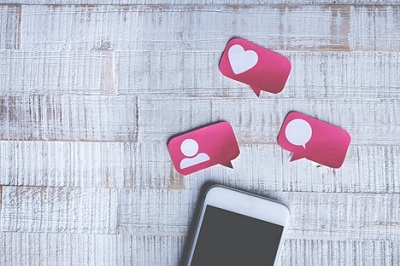 Let's talk about social media marketing.
We know you get hoards of advice about how to post, how to engage, and where to advertise. But are rental property owners really seeing results from social media efforts?
The answer is yes. And today, we'll tell you exactly what successful property investors know about social media to execute for ROI results.
1. Facebook Is Your Best Friend
It's overwhelming to manage a Facebook page, Instagram profile, LinkedIn, Twitter, Pinterest, YouTube, and TikTok. Who really has the time, even with all the scheduling software tools? The truth is, managing all the social platforms marginally won't net results.
It's best to focus your SMM efforts on one or two channels that reach your tenant targets and stick with those as your primary platforms. Dominate fewer social media marketing venues and start seeing immediate results. And according to some of the latest stats, most landlords prefer to use Facebook as one of these pillar channels because of its ease of business function, post scheduling, review management, and vacancy posting. And 74% of Facebook users check their site profiles daily.
Here are some Pew stats to consider:
72% of all American adults use at least one social media platform

YouTube represents 73% of those total users

Facebook represents 69% of those total users

Instagram represents 37% of those total users
2. Only Post Helpful & Interesting Statements
People won't generally respond to gimmicks and promotions, especially if you're constantly trying something new. Instead, those rental property owners experiencing the most success with social media marketing stick to sharing only helpful, relevant, and interesting posts. Include helpful tips and tricks with your social engagement efforts without a direct call to action. A healthy mix of vacancy opportunities, seasonal recipes, and house cleaning life hacks will help reinforce your position of authority and likable respect.
3. Use Your Analytics as a Guide
People will change their minds and preferences all the time about lots of things. That's why you need to come to the realization that any social media marketing strategy you have now will likely need to be changed later. The best tools to keep your eye on the results are your social analytics. Use the data routinely to spot engagement trends and catch a poor-performing post before you try posting it again. Social media is a "social" game that requires data-driven shifts to keep up with your moving target audiences.
4. Don't Ignore Reviews & Comments
One of the simplest ways to really get more mileage and better results from social media is by responding to reviews and comments. Don't let a five-star review go unnoticed. Share an appreciation response of thanks. And don't ignore the not-so-great comments, either. Don't engage in dramatics, though. Instead, respond professionally and offer a private conversation to sort things out if need be. Equally important is your timely response to social media questions about vacancies or your property in general. Set up your notifications so you can immediately respond when an inquiry or comment gets posted.
5. Consistency Builds Momentum & Results
One of the biggest SMM mistakes rental property owners make is a lack of consistency. And it's easy to get side-tracked with operational tasks that forgetting that weekly post or timely response can just happen sometimes. But if you want results, you will need to have a schedule that you can stick to religiously. Consistency means your following sees your brand routinely and builds recognition momentum. That momentum turns into results, but only if it's building and not growing stagnant.
If you still need more help with setting up your social media marketing for results, let us help! We can develop a strategy that builds awareness and engagement ongoing to keep your properties occupied and your ROI growing.
We always explore the rental property investment trends in the Tampa area market. If this ROI-centered topic sparks an interest to learn more, sign up today for our free webinar. There are other strategies to discover in the How to Streamline Your Rental Portfolio for Maximum Growth management conversation! It's just an additional topic for every rental property investor to join.
You can also find answers to your rental property questions by hopping into our Facebook group, where you can connect with other property owners interested in achieving similar ROI goals. Exchange fresh management ideas and discover shared process challenges with other rental property investing professionals. And should you have unique or specific questions that require a more in-depth, tailored solution, schedule a meeting on my calendar; let's discuss!