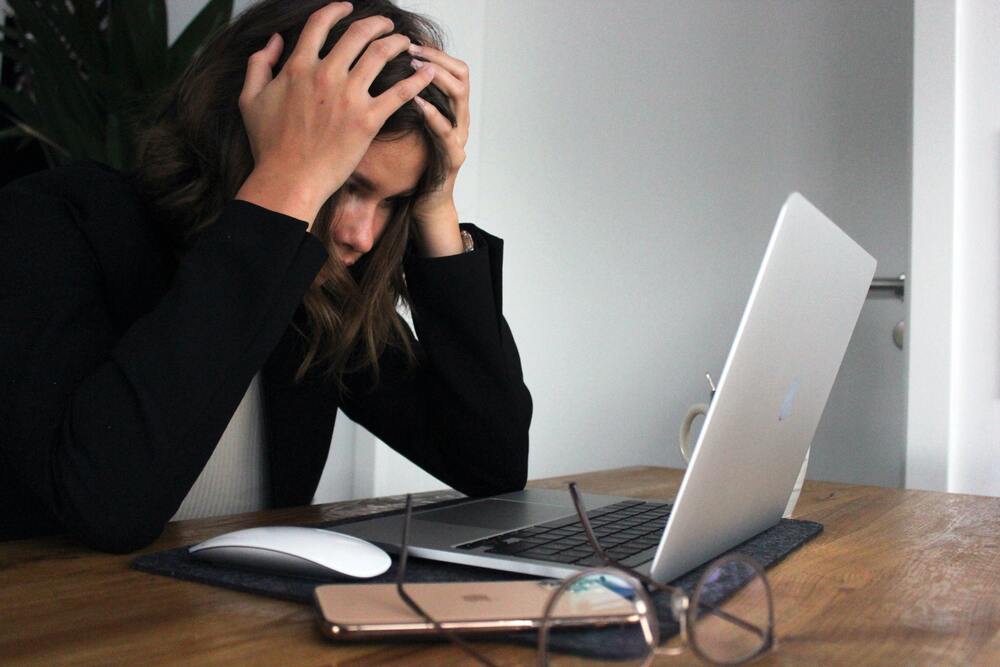 Landlord burnout isn't just a myth; it's a real thing. And you'd be surprised how quickly it sneaks up on you. For many rental property investors, it's easy to have momentum and enthusiasm when you first start out on the landlord journey. But a few poor screened tenants, a handful of repair calls over dinner, and a flooded basement later, you're likely singing a different tune. To prevent burnout from setting in, here are a few insights you should consider.
1. Be Available, But Within Reason
Yes, the best tenant-landlord relationships are rooted in smooth and transparent communication. But it doesn't mean you have to be the 24/7 service provider either. Instead, outline different communication channels for various reasons for contact, like an online form to request repairs or your email address for questions about rent. Reserve your personal numbers for absolute emergencies and set the expectations about when it's appropriate to call when you first sign the lease. And if you own multiple properties and are managing several renters, go ahead and pay for the call center service.
2. Stick to Your Prescreening Process
Prescreening tenants can get overwhelming, especially if you're pressured to get a lease signed, and someone moved in quickly. But don't overthink things. It's what's causing your stress, not the vacancy you're trying to fill. Instead, draft a start-to-finish to-do list kind of process for how you receive, review, follow up with, and determine candidates. Then, stick with the process and take all the emotional guesswork out of it. Always check the references and verify employment. If anything doesn't check out right, don't sign them, period. The emotional or stressful decision to accept the wrong-fit candidate will be more costly in the end and result in more stress anyway. Stick to your rules and processes, and don't falter, ever.
3. Build Contractor Relationships
Chasing down contractors, securing bids, and managing the work is a hassle that you'll get tired of right away. But you need these contractors for repairs and property maintenance, so you have to find a more efficient way to make it work. The veteran property investors will all tell you it's best to identify key vendors you need before you actually need them and work out a deal for work. Maybe negotiate rates for ongoing work and discuss what you'll need from them when they show up at your property. Building great relationships with a handyperson, a plumber, an HVAC company, and an inspector means you won't have to shop around when you need something done.
4. Step Away from the Operational Tasks from Time to Time
If you're feeling stressed, overwhelmed, and on the verge of landlord burnout, step away. Take the vacation and set your responder to say, "out of office." Just like any other career professional, taking regular breaks will help clear your mind and help you destress. You can then return more refreshed, ready to tackle any old challenges lingering.
5. Let the Property Management Partner Handle It
It's going to be exciting for a while and maybe even kind of fun for you to act as the landlord for your rental property. But there will come a point when you realize it's best to hand the operational tasks over to a professional. And when you arrive at that point, you can delegate all those tasks, from rent collection to marketing, to a professional who can handle things on your behalf. With that lighter workload, you can focus on other property investment goals, too, like growing your portfolio.
Avoid landlord burnout by tapping into some of these methods. When you're ready to work with a property manager, give PMI JCM Realty Group a call!
We're always sharing the very latest in rental investment best practices and new trends regarding the Tampa real estate market. If you're looking into how you can improve your rental investment experience and bottom line, sign up for our free webinar. It's here where you can discover fresh strategies for today's investment success. It's a must-watch webinar series that features real-world insights outlining How to Streamline Your Rental Portfolio for Maximum Growth! Tampa area property investors like you will find something useful to take away and apply to your strategy.
Don't forget that there are also readily available answers to your most pressing Tampa rental property investment questions in our Facebook group. Join the conversation where you can feel free to engage directly with other rental property owners who are avidly looking to achieve similar ROI objectives. Exchange suggestions and talk about similar challenges with other rental property investing professionals. And should you have unique questions that may require a more in-depth or tailored solution, schedule a meeting on my calendar; let's chat!