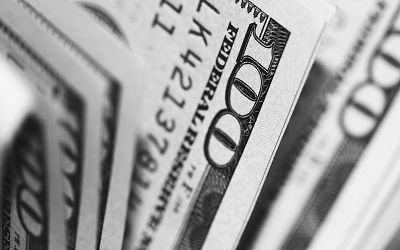 Let's talk bottom line for a minute. You've read all the advice about partnering with a rental property manager, but you're not convinced. Sure, there are plenty of benefits. But how can you justify the cost?
The truth is you're probably not experiencing the right partnership.
When you have the right rental property management partner at your side, your investment will see ROI results. And today, we'll share a few ways these business decisions can help you make money. These are the reasons you need to make your decision and work with a professional.
1. Avoiding Prolonged Vacancies
It's difficult to make money when you're having trouble renting your property or keeping tenants. A competent property manager will be focused on getting your house rented as quickly as possible to the finest possible tenants. You won't have to worry about turnover because excellent property management leads to high tenant retention. With the proper management firm caring for your residents, they will be less likely to relocate. They'll value promptness and care, and their leases are more than likely to be renewed year after year as a result of it.
2. Property Management Partners Can Help You Grow Your Portfolio
It's not just a cliché – time is, in fact, money. If you, as a property owner, end up spending excessive amounts of time dealing with maintenance calls, filling vacancies, or collecting rent for your investment, you may find it challenging to carve out time to focus on developing your portfolio.
If you want to make the most of your monthly rental investment income, you should entrust those property management duties to a professional who has done it before.
Allow someone else to handle the repetitive tasks of managing your property so you may devote your time and energy to more essential duties. This is why CEOs have executive assistants! Delegating responsibilities will allow you to expand your investment portfolio and create passive income.
3. They Get You Better Service Rates
Imagine you're self-managing a rental property and one of your tenants has a complaint. There is no hot water in their unit, as they discovered after investigating. The property's water heater is completely depleted and will now need to be replaced. What do you do now?
If you're like most landlords and property owners, you've got little choice. You buy a new water heater from a retail vendor and have it professionally installed. You see the invoice and become irritated.
With a real estate management company like PMI JCM Realty Group, the situation is completely different. Our team routinely assesses and adds new suppliers to our local networks to ensure that all vendors are responsive, trustworthy, and efficient. And when those failing water heater calls come in, you'll know your property manager will negotiate the best rates for those timely replacements, too.
4. Smart Property Maintenance without the Hassle
When you have dependable and cost-effective providers on hand, you may spend less and make more. We collaborate with certified and insured professionals who are committed to keeping rental properties safe, rentable, and well-maintained. We help you maintain the condition of your property so that it may appreciate in value. As a result, you'll earn more money from rent, and you'll make more money when you decide to sell.
Our maintenance partnerships are agile and responsive. We don't wait for little problems to become large and more complicated repair difficulties to arise. Instead, we take a preventative and proactive approach to housekeeping, resulting in increased revenue and ROI for you.
5. Masters at Finding Great Tenants
Filling vacancies is also a significant strain on resources for investors who manage their rentals themselves. You must market and advertise your rental property, conduct background checks, and inspect the unit while hoping to fill the vacant rental as quickly as possible. After all, every vacancy is a lost opportunity cost that you're losing money on, each day it sits empty. Not to mention finding a tenant might be just half of the challenge. If they don't care for your home properly, are consistently late with their rent payments, or leave early and break the lease, you may lose even more money.
A professional property manager takes care of all of these issues for you. Property management firms like ours have the knowledge and ability to place high-quality long-term tenants for you. And we're simply masters at pre-screening and tenant retention.
Reach out to PMI JCM Realty Group today and start planning for 2022. Having the right rental property management partner can make all the difference, and a lot more money.
We always look to explore the latest rental property investment trends in the Tampa area market. If this particular topic sparks an additional interest to learn more, sign up today for our free webinar. Discover fresh strategies in our groundbreaking webinar on How to Streamline Your Rental Portfolio for Maximum Growth! It's a topic every rental property investor will find informational.
Don't forget, too; you can always find great answers to your most burning rental property questions by hopping over to our Facebook group, where you can engage directly with other property owners interested in achieving similar scaling and ROI goals. Exchange new ideas and discuss shared process challenges with other rental property investing professionals. And when you have unique questions that may require a more in-depth or tailored solution, schedule a meeting on my calendar; let's discuss!