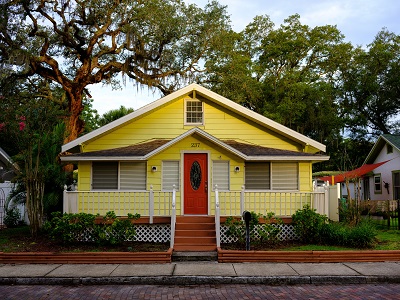 There has been a whirlwind of buzz about the current housing boom in Tampa. The housing market is hot right now. And you may be wondering how to take advantage of it for yourself. There are ways rental property managers can take advantage of the great listings available now and grow their portfolios. If you're interested in scaling your business, we'll share some ideas to help you tap into the hot Tampa housing market to benefit your bottom line.
1. Don't Rush Your Process
You might feel pressured to make investment property purchasing decisions quickly. But the experts are suggesting this housing market wave we're riding isn't a "bubble." MarketWatch predicts this crunch will likely be around for a few years, with lasting benefits for those interested in investing.
Since the busy market isn't necessarily in danger of disappearing soon, you have the time you need to take, to consider all your options. So, while you're excited about buying up new Tampa properties to grow your portfolio, take your time. Be methodical with each step, so you don't hastily make the wrong decisions.
2. Find Tampa Rental Properties to Complement Your Portfolio
Diversity in investing is just smart business, regardless of the asset in question. Rental property portfolios are no different. Look for listings that complement what you already have. Single-family versus multi-family dwellings, for example, can offer significant benefits when combined as part of your investment strategy. Explore other neighborhoods, as well, to find properties in other necks of the woods. Having a rental in a retirement community and a family-friendly neighborhood with lots of kids means your properties can appeal to a broader range of potential renters.
3. Stick with What You Can Afford
You might be convinced to stretch your finances a little thin to secure that ideal rental property. But don't make haste investment decisions because you're worried about missing a purchasing opportunity. Of course, downtown properties are hot commodities, as are the Tampa suburbs. But it won't be a sound buy if you ultimately can't preserve finances and grow ROI. If you're committed to a budget, stick to it, no matter how good a deal might seem.
4. Visit the Neighborhood Before You Buy
You don't have to live in Tampa to own successful rental property here. But before you buy a single or multi-family unit here, you'll want to explore the surrounding neighborhood and local amenities. If you're in the area and can explore first-hand, do so. If you're far away, you can always use Google street view and talk to a local real estate professional to show you around digitally. Just don't buy a property without seeing it or knowing what the neighboring properties and communities are like. An investment property won't be an asset if it's hard to fill.
5. Partner with a Property Management Company
If the goal is to increase ROI with your existing portfolio and buy other rental property to do it, the best way forward is with the help of a professional. PMI JCM Realty Group specializes in helping investors scale from an asset management perspective, meaning you'll have an advisor to assist in making these growth decisions.
Don't let the hot Tampa housing market go unexplored. Tampa has consistently ranked over the years as one of the top ten cities for rental property ownership. Just let PMI JCM Realty Group be your guide and be confident you're making the soundest investment decisions.
We continuously explore the rental property investment trends in the Tampa area market. If this growth-centered topic sparks an interest to learn more, sign up today for our free webinar. Discover even more strategies in our probing webinar on How to Streamline Your Rental Portfolio for Maximum Growth! It's an additional topic every level of rental property investor will enjoy.
You can also find great answers to your most burning rental property questions by hopping into our Facebook group, where you can engage with other property owners interested in achieving similar scaling and ROI goals. Exchange fresh ideas and discuss shared process challenges with other rental property investing professionals. And should you have unique questions that require a more in-depth and tailored solution, schedule a meeting on my calendar; let's discuss!