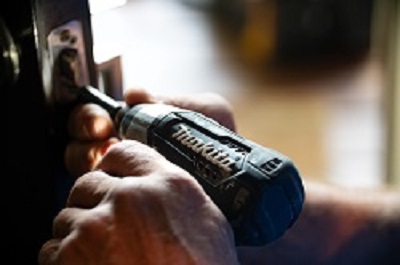 The Importance of Licensed, Bonded, and Insured Contractors
As a rental property owner, you know there are times that call for outside vendors. Whether it's a locksmith to change locks on your property doors between tenants or a local plumber to fix a leaky kitchen faucet, having a team of reputable vendor partners on deck is critical. It's not all about price, either, no matter how enticing the coupon deal or free services seem. Consider vetting contractors before you actually need them to help you avoid last-minute bad hires. And as you explore your local vendor options, here are five tips to help you identify which contractors are credible and will make ideal, long-term partners.
Consider Hiring from a BNI Chapter
Networking groups are great resources to find local vendors you can trust. But not all groups are the same. Consider working with a contractor that is a member of your local BNI (Business Network International) chapter. BNI groups are franchised with requirements for members to be accountable to each other and refer only top-quality performers. Each member takes an oath protecting the integrity of the service providers and will be asked to leave if customer service doesn't achieve key performance metrics.
Industry & Trade Groups Are Great Vendor Resources
Reputable vendor partners will almost always align themselves with an industry organization or certifying trade group. When you look for specific contractors, consider browsing the directories of some of those organizations. The National Association of Realtors (NAR) and the National Association of Residential Property Managers (NARPM) are examples of real estate-based groups. Home inspectors can be certified through the American Society of Home Inspectors (ASHI) or the International Association of Certified Home Inspectors (InterNACHI.) Finding a vendor that belongs to an industry-specific association generally implies proper licensing and certifications.
Check with Your Local Chamber of Commerce
Don't be afraid to vet reputable vendor partners who may network with you through your local chamber of commerce. Typically, asking for credible referrals from people and business professionals you know can help you create that first list of contractors to call. Most of the time, a referral can be the best way to identify a great place to begin your vendor or contractor search.
Online Reviews Can Be Very Telling
Another great resource for vetting new vendor partners are online customer reviews. Look for Google reviews or Yelp ratings as a start. Of course, you can't always rely on everything you read on the internet. But you can get a sense of past experiences others have had with a company. These first-hand testimonials can, at the very least, help you identify any red flags and deter you from problematic partnerships.
Always Ask for Credentials
Your most effective line of defense when it comes to protecting yourself from a bad contractor experience or vendor hire lies within your consistency in asking for credentials. Don't assume an HVAC or plumbing company is bonded and insured. Instead, ask to see proof of insurance. Many contractors will carry proof of licensing and bonding with them in the field. And no reputable company will refuse to provide you the credentials you need to ensure you're making a sound decision.
To protect your rental property investment, you'll need to hire reputable vendor partners. Following these suggestions can guide you to develop your strongest partnerships with only those who come recommended, are highly skilled, and have credible licensing and insurance for protection. If you need additional tips and best practices for vetting new contractors or property management professional guidance, contact us.
For free coaching and real estate content, join our Facebook group or sign up for my free webinar. If you'd like personalized advice and assistance, send me a message.