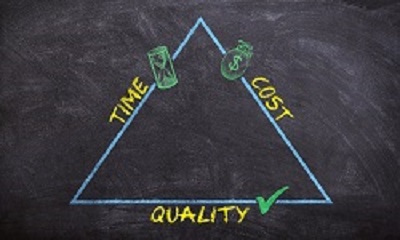 Veteran rental property owners understand that preserving their investments will often require some pretty hefty maintenance costs. Major repairs or renovations aren't only necessary for the safety and well-being of the tenants. But they are also important for maintaining the integrity of the building long-term. So, how do you go about managing those high maintenance costs in a way that keeps the necessary expenses from wrecking your bottom line ROI? You're in luck. And today, we have five tips to help you do just that.
Routine & Seasonal Property Inspections
Hiring a Certified Professional Inspector (CPI) to perform routine and seasonal inspections can be one of the single most effective ways to control your maintenance costs. Consider it a preventative measure to help protect your rental property from costly repairs. Having a professional inspect all the major components of a home or structure can call to your attention any concerns before they become major catastrophes. Find a few loose shingles before you have a collapsed ceiling. Identify a failing water heater before it floods a basement. And even be able to fix a loose railing before a tenant stumbles down some stairs. Routine inspections may be the small investment that helps you control those major, financially devastating situations.
Find Groups & Associations with Partnership Perks
Some of the major hardware retailers engage in vendor partnerships with many real estate-based networking groups. Members of these groups are often afforded certain discounts for supplies and purchases. To help manage maintenance costs with your rental property, consider joining one of these groups, and tap into the partnership perks and discounts. For example, the National Association of Rental Property Managers (NARPM,) the Greater Tampa Association of Realtors (GTAR,) and Tampa Real Estate Investors Alliance (REIA) groups all offer a range of discounts for supplies that you may commonly need to buy. And even 10% savings will be an improvement to your ROI.
Purchasing Power in Numbers (And with Other Landlords)
You may already be familiar with the term "syndication" as it refers to real estate. It is usually used to describe a group of investors who pool their financial resources to purchase an investment property. To help manage maintenance costs, you might be able to explore the same idea, but with other landlords to create significant purchasing power. Consider forming a group with other area rental property owners. Together, and as a coalition of sorts, you can negotiate better deals and discounts on some of those regular maintenance efforts.
You Get What You Pay for Every Time
Sometimes, you'll face significant repairs or replacements because you or one of your vendors used subpar materials. Maybe you hired a new-to-you contractor who didn't properly install a sink. Or it's possible you opted for a cheaper model air conditioner unit. In the end, spending a little more upfront on the better quality work and materials can save you thousands in ongoing maintenance costs. Managing your maintenance efforts means knowing you'll get what you pay for every time.
Outsourcing as a Way to Manage Maintenance Costs
Another way to significantly improve your maintenance costs is by saving yourself the time and hassle of doing things yourself. Consider outsourcing your maintenance tasks to the professionals, including rental property management partners who can help coordinate reputable contractors. The amount of time you spend devoted to maintenance operations, contractor calls, and repair schedules equals money. So reducing your time invested will ultimately save you money.
You can't avoid some of the high maintenance expenses that come along with rental property ownership. But you can manage maintenance costs in a way that ensures you continue to see a healthy return on your investment. For more maintenance cost tips, contact us! You can join the conversation in our Facebook group or tune into our free webinar for more ideas to streamline your efforts.