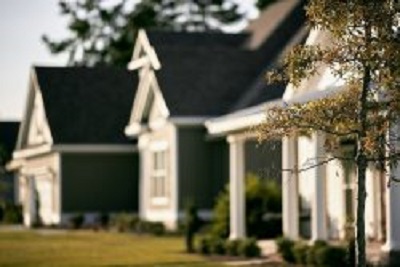 Running a Tampa HOA certainly has its benefits. But there can also be unique challenges. From managing operational budgets and improving member participation, there are almost always at least some areas for improvement. Today, we'll offer a handful of game-changing tips you can implement today to make your HOA run a whole lot smoother. When your HOA is running more efficiently, your members and homeowners will be happier, and your bottom line can see significant growth.
Increasing Communication
Before last year, meetings and committees used to be the most effective way to communicate within your Tampa HOA. But in today's environment, digital communication reigns supreme. If your HOA doesn't routinely connect with members and homeowners, you could be missing critical opportunities to build relationships and increase participation. You could also be missing critical issues or problems. Consider adding channels like video calls, texts, and group chats to inspire the flow of ideas and concerns.
Improving Transparency
An HOA can sometimes feel like an exclusive club for those who consider themselves members. But when people begin to feel disconnected from the group or the processes, an HOA will begin to suffer. Examine what efforts you make now that improve the transparency of your Tampa HOA. Consider taking steps to inform members and homeowners about the "why" behind the guidelines. Be open about fees, restrictions, and expectations. And look for ways to make all available information accessible to participants.
Engaging the Right Vendors
Some of your Tampa HOA setbacks are direct results of not-so-dynamic vendor partnerships. Sit down with your current roster of third-party contractors. Are you overpaying for some of your contracted services? Can you negotiate a better arrangement? Are your partners delivering what they promised? And in some cases, your HOA needs may have changed. From landscaping to attorneys, every engagement should be cost-effective and reliable.
Re-Evaluating Committees
Improving HOA engagement is often a benefit of having various committees. Inspiring participation with committees is always a good idea. And many Tampa HOAs have new homeowner committees, special event groups, and budget specialists among their ranks. But if your committees aren't garnering the participation you'd like, it may be time to re-evaluate. Consider meeting with your members and getting feedback. Send out anonymous surveys to see how your HOA really feels about current committee responsibilities and structures. You might discover short-answer solutions to many of your committee concerns.
Working with an HOA Management Professional
Every HOA reaches the point of growth that bringing in a professional manager makes sense. Working with an HOA professional like PMI JCM Realty Group will bring a host of tools and resources to the table. Have a dedicated association manager to help the board with operational tasks. Leverage customized, patented software to streamline organization and data. Improve the social harmony of your Tampa HOA by having a partner to help engage, connect, and inspire members and homeowners.
Connect with us to explore how our association management solutions can significantly improve the value of your community. We can help you problem-solve and implement proven growth strategies for your HOA.
It's always our mission to keep you up to date on the latest HOA trends within the Tampa Metro area rental property market. If this HOA topic is helpful and you'd like to learn more about taking the next step, sign up for our free webinar. Tune into, How to Streamline Your Rental Portfolio for Maximum Growth!
You can also join our Facebook group to connect with other like-minded property investors. Share new ideas and discuss ongoing challenges with other property professionals. And should you have additional HOA questions or be more interested in a specific solution, schedule a meeting on my calendar today, and let's connect!