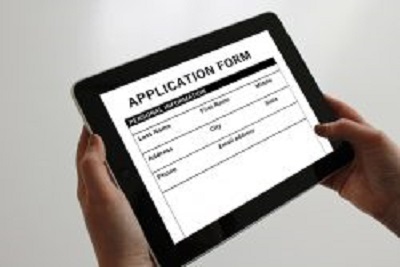 Rental property owners know just how important the tenant prescreening and approval process is to the bottom line. When your business is centered around the behavior of people, it's this evaluation that can help you distinguish risky from responsible renters. But not all prescreening strategies are alike. And if you have experienced a few bad apples slipping through the cracks, it might be a sign you're missing a few critical steps. Today, we'll highlight some of the key steps you should be incorporating in your tenant approval process.
1. Prescreening with the First Conversation
A tenant prescreening process doesn't begin with the application. In fact, you should be asking key questions with the first conversation. When a potential renter reaches out to inquire about your property, you have an opportunity to slip in a few pre-qualifying questions or statements. Vetting candidates this early in the game can ensure you don't waste time following through with someone who won't be a good fit. Your questions should always be in line with Fair Housing Laws and can include a few like these:
Why are you looking to move?

What is your intended timeline to move into a new property?

Can I ask for references from your employer and past landlords?
2. Prescreening During the Rental Property Showing
When you're showing your property in person, you have another opportunity to pre-qualify, or disqualify, a potential tenant. The veteran investors will tell you to watch out for a few red flags during the walkthrough. Be mindful of how many people show up in the first place and verify just how many people are interested in living there. Each will need an application and thorough vetting. Circumstances do arise, but if these interested people showed up late to their showing, without cause, they could be late with other things, like rent. Be mindful, too, if the potential renters seem way too rushed to move in or talk disparagingly about past landlord experiences.
3. Prescreening with the Application
The application is your method of assessing renter risks. Be sure each detail is provided and be diligent about calling past landlord references. Confirm past and present employer information to avoid renting to an irresponsible job-hopper. Take the next step to review the applicant's credit report to better understand how he or she is at paying other bills. And the criminal check is equally important for you to discern your risks in renting to anyone with a criminal past.
4. Prescreening Income
It is absolutely your business to know what a potential renter has for regular and disposable income. Your application will have questions verifying monthly average income, but you discuss these details with the applicant, as well. The "three-times rule" applies and refers to a tenant's ability to gross three times what you're asking in monthly rent. So, if your rent is $1,000, you'll ideally have a candidate who earns $3,000 or more each month. Anything less might lead to affordability issues and late rent down the road.
5. Prescreening During the Lease Signing
If your applicant meets all requirements and expectations, you can move forward with signing a lease. But this step can allow for final prescreening measures, as well. Ensure you communicate the regulations and terms of the lease, including violations, fees, and rights to evict, even if you're signing electronically. Be mindful of questions the applicant asks and any less-than-positive attitude that comes with them. If you sense there are concerns, even at this point in the process, you can still back out and rescind the lease.
If you still need help with your tenant approval process or ideas to improve your prescreening strategy, contact us! We can help you explore your pre-qualifying methods to ensure you can predict your risks and rewards with every potential renter you consider.
It's our ongoing mission to keep you informed about the Tampa Metro area rental property market. If this prescreening topic is helpful and you'd like to learn more about the latest tenant approval trends and strategies, sign up for our free webinar. We discuss in depth, How to Streamline Your Rental Portfolio for Maximum Growth! You won't want to miss this conversation!
You can also join our Facebook group discussions to connect with other like-minded rental property investors. Share ideas and challenges with savvy rental property owners. And should you have more specific questions or be interested in tailored advice for evaluating your rental investment strategy, schedule a meeting on my calendar, and let's connect!