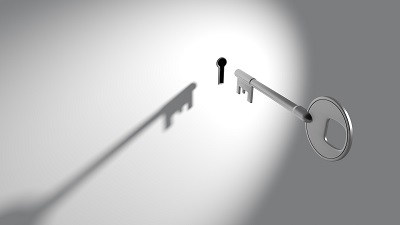 If you've been in the rental property investment business for a while, you likely know a few tips and tricks you've learned along the way. Networking and experience over time have helped you discover new ways, for example, to increase your rental property value without breaking the bank. Today, we'll let you peek behind the curtain and share some of the little-known secrets about driving up your rental property value on a budget.
1. Open Floor Plans
One of the most cost-effective secrets to creating a more valuable rental property is by combining a number of different areas into one space. This open floor plan idea is increasingly popular among renters and can improve the aesthetics of an otherwise smaller living area. It can also provide an opportunity for higher rent rates. If you're considering adding another bedroom or bath to an existing home, it may be better to convert that space into a larger living area instead. Knocking out a wall (non-load bearing, of course) is often a more affordable project than remodeling rooms altogether.
2. Double-Vanity Sinks
Another way to increase the overall value of your rental property without a complete remodel is by adding a second master bathroom sink. We've said it before, and we'll say it again: potential renters notice small details like this. Plus, it would be perfect for those with large families. And, if you don't want to spend a fortune on plumbing installation, you can swap out your current sink for a double-sink vanity instead. The average cost of replacing a single-sink vanity with a double-bowl style can cost anywhere from $500 up to $5,000.
3. Cabinet Hardware Styles
Another cost-effective way to increase your rental property value for a reasonable price is by swapping out cabinet hardware. It's possible to buy an entire set of new cabinet hardware, featuring everything from knobs and drawer pulls to handles and hinges for corners or strongboxes, at your home improvement store. Or, you could also buy individual pieces of hardware that match the style you're looking to achieve. Most importantly, experimenting with different styles will give you a unique look that may increase desirability with renters.
4. Going Green Where You Can
With the environmental sentiments of today's renting public, going green can be a way to save money and be environmentally savvy at the same time. There are many things renters do not consider, such as air ducts and water lines, that should be evaluated for their energy efficiency. You can also install high-efficiency windows or upgrade to more efficient appliances. Upgrading your HVAC system would also provide significant savings in the long run; however, it will require a fairly substantial investment upfront. But if you're on a strict rental property investment budget, you can start by upgrading to energy-efficient light bulbs and work your way towards greener solutions as you can afford them.
5. Curb Appeal Doesn't Have to Cost a Fortune
Curb appeal is a general term that refers to the appearance of your property from the street. In short, it's your rental property's first impression of potential tenants. A high-quality exterior appearance may increase your rental property's value and desirability. It may also increase your chances of standing out in a competitive rental market. Aesthetic improvements such as landscaping and window treatments can also add value to your property at little or minimal cost. And when it comes to choosing foliage, perennials that grow back every year can be lower maintenance and cheaper to invest in over time versus the annuals that require replacement every year.
If you're looking for some quick and easy ways to increase the value of your rental property without breaking the bank entirely, these few simple hacks can help. We recommend working with a rental property management professional to help you implement all of these budget-friendly secrets to rental property value, as well. Contact us to explore what else we can help you improve on a budget.
We continue to explore the rental property investment trends in the Tampa area market. If this ROI-centered topic sparks interest to learn more, sign up right now for our free webinar. There are additional strategies in our How to Streamline Your Rental Portfolio for Maximum Growth conversation! It's another hot topic for every rental property investor to discuss.
You can also find ongoing answers to your most pressing rental property questions by joining our Facebook group to connect with other property owners interested in achieving similar ROI goals. Exchange fresh management ideas and discover shared process challenges with other rental property investing professionals. And should you have unique or specific questions that require a more in-depth, tailored solution, schedule a meeting on my calendar; let's discuss!