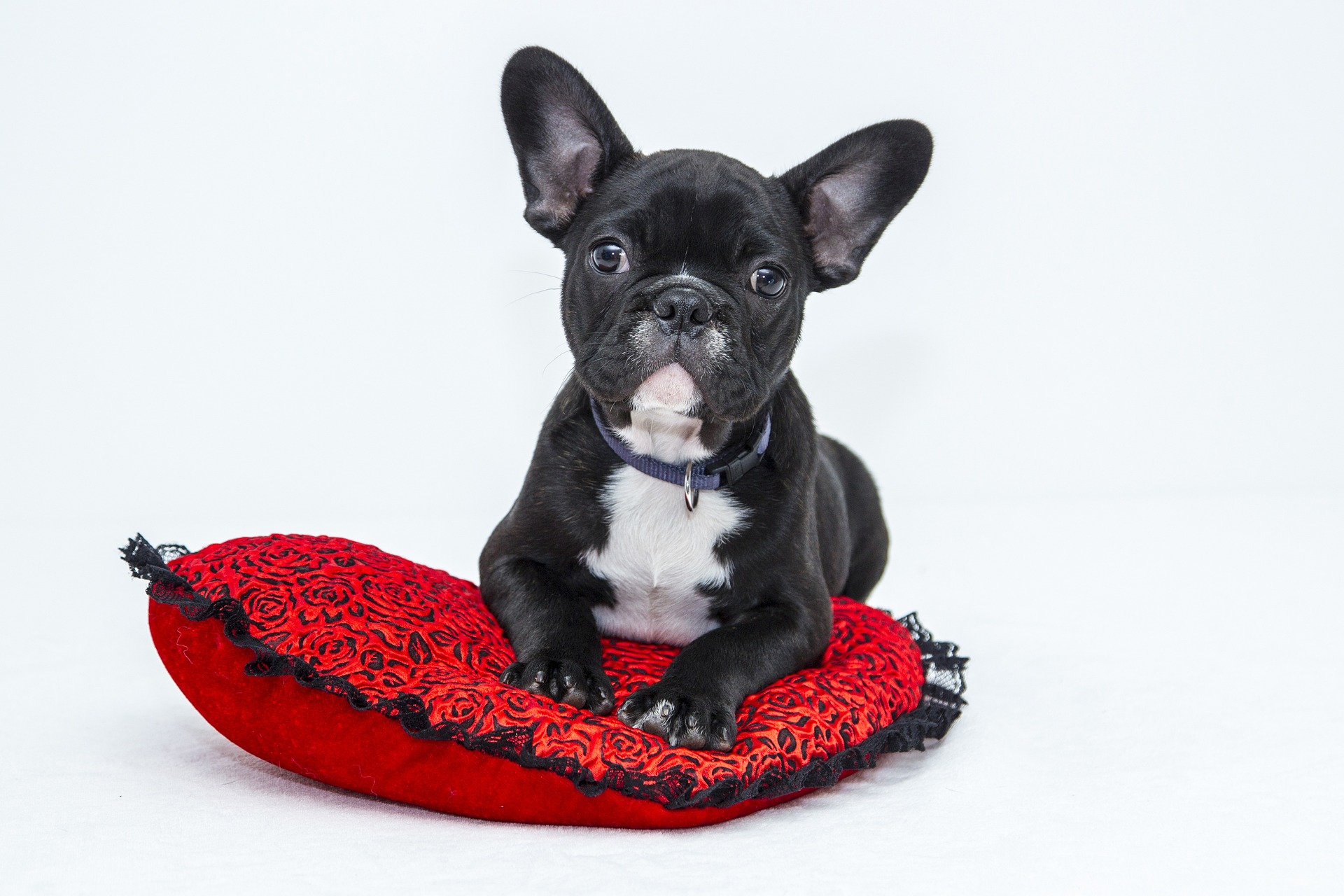 They're cute. They're cuddly. They're members of the family. And they also wreak havoc on your rental property investment. We're talking about pets.
So, how do you currently handle pet allowances? Have you been burned by a not-so-forthcoming tenant about a pet? And how many times have you replaced the carpeting in your rental property, swearing you'll never allow pets again? If any of these scenarios sound familiar, this is the pet conversation you need to see.
For anyone struggling to walk the service animal versus pet lines, you're in the right spot. And should you feel your current vetting processes for potential tenants isn't effective, keep reading. Today, we'll outline some mission-critical resources rental property owners need to properly manage pet allowances and reduce the risks that those adorable bundles of fur bring to your investment.
1. You Could Be Losing Money without Pet Allowances
If you're not accepting pets, which is understandable, you could be missing out on revenue and a broader audience of potential renters. When you adopt a "no pet" policy, you eliminate entire audiences of potential renters. Sure, you're alleviating any headaches with bad tenants who have destructive pets. But a majority of pet owners are responsible and understand the commitment needed to keep their pets from wrecking their property. Further, pet owners already expect additional rental costs associated with pet deposits and fees. Before cutting out pet owners altogether, look for ways to be smart about pre-screening.
2. Create Thorough Pet Policies
Start with the basics of a strict pet policy, including pet deposits and clear definitions about what kind of pets are allowed and what's tolerable with pet behaviors. Talk with your tenants about their "fur babies" with just as much care as you would talk about your own. But be firm about non-negotiables related to the number of pets, breeds of pets, and costs associated with pet damages.
3. Incorporate a Pet Application Process
In addition to your thorough tenant application, consider creating and implementing a separate pet application. Here's where you might ask about proof of ownership or vaccination records. This form can ask for all the details about the pet's personality, age, and breed, too. You can inquire about health conditions or concerns with the pet and how the pet behaved with the previous lease. You can even assign a photograph to the application for pet identification.
4. PetScreening.com Is a Game-Changer
One of the best tools rental property owners have include third-party pet vetting services, like PetScreening.com. Because you're limited on what you can ask, especially if the animal in question is a service or emotional support animal, outsourcing the pet verification can remove you from unnecessary risks. You can refer renters to the PetScreening.com form to complete, and without violating ADA guidelines, you'll be able to determine the pet risks.
5. Let Your Property Management Partner Handle It
Instead of trying to create pet policies, develop pet applications, or guess your way through a pre-screening conversation, you could work with a rental property management partner. When you have a professional in your corner, like PMI JCM Realty Group, you have an added layer of expertise with which to evaluate every pet applicant. Let our team handle the process with PetScreening.com and all the other tools and resources to reduce your risks without compromising your ability to accept renters with pets.
Before you lose your marbles about pets in your rental property and the subsequent damages, consider these pet allowance insights. There is a better way to still leverage the benefits of allowing pets without increasing the investment risks to do so. For examples and other solutions regarding service animals, pet policies, and risk mitigation, call us at PMI JCM Realty Group!
It's our continued mission to share the latest trends in rental property investment in Tampa and beyond. If you still need more effective ways to improve your vendor relationships, portfolio performance, or your bottom-line ROI, get in on our free webinar. There you'll discover game-changing strategies for property investment success. Plus, it's a must-watch resource with all the insights and actionable tips for today's rental investors. It's called How to Streamline Your Rental Portfolio for Maximum Growth! And property investors will always find something innovative to apply to their strategies.
Also, don't forget to connect with us on social media! Participate in Facebook Group discussions that are great resources for answers to the most pressing rental management investment questions. Join the conversations and collaborate! Reach out to other property owners interested in achieving similar portfolio ROI objectives with their rental investments. Exchange suggestions with fellow professionals and talk in-depth about challenges. And should you have additional questions requiring a more detailed or tailored solution, hop online and schedule a meeting on my calendar!