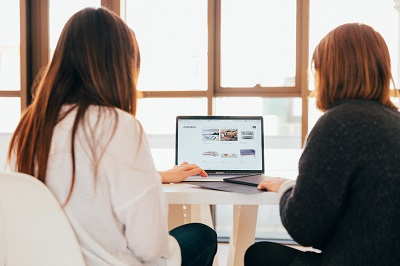 If you're looking for new ways to capitalize on the hot housing market, you'll want to be sure you have the right tools at your disposal. Growing your investment portfolio means being smart about how you find and evaluate new rental properties to buy. And identifying the best rental property to complement your strategy is made possible by leveraging every tool in the toolbox.
1. How to Identify the Best Rental Property Markets
You don't have to live next door to a rental property to manage it effectively and earn revenue. This means you aren't bound to your neighborhood when you seek to find new rental properties to add to your portfolio. To help you identify which regions or cities are great for rental property owners, you can tap into a few key resources. Look for city population trends via census data. Check the employment rates and major employers to get a sense of the local economy. The Bureau of Labor Statistics is an easy first place to browse nationwide city data. You can also explore salary and household income trends and analyze price-to-rent ratios.
2. Start By Harnessing the Best Listing Resources
There are several ways to browse new listings. But having some of the most popular listing sites at your fingertips, and setting up notifications, can mean getting immediate access to potential rental properties for sale. Bookmark some of the more common platforms like Trulia or Zillow. But there are others, including LoopNet, Auction.com, and PropertyShark.com, that can be great for quickly identifying the best rental property investment opportunities.
3. Community & Educational Resources
To really find the best rental property worth buying, you'll need an arsenal of community and educational resources at your disposal. Educational tools can help you recognize investment opportunities better and avoid making common mistakes. There are social media groups, including ours, which you can join here, where fellow property investors gather to share ideas. You can also follow investment blogs for routine tips and advice based on existing market trends.
Community websites are always incredible resources to help you stay involved locally. Networking with fellow professionals, participating in charitable events, and signing up for volunteer efforts can all help reinforce your brand as an investor and generate recognition about your properties. Once you've settled on a city or region you'd like to explore, check out the Chambers of Commerce, Tourism sites, and Economic Development connections to see what else you can learn about promoting the area to potential new renters, too.
4. Networking Where It Matters
You won't have the time to join every networking group or local committee. But not dedicating time to networking can set you back in terms of growth. Deal Machine, for example, is a great email marketing tool that allows you to connect with property owners, great for identifying pre-foreclosure opportunities. You can also explore professional networks like ActiveRain or Bigger Pockets, which specializes in the real estate industry specifically and promotes having more than 300,000 members.
5. The Best Rental Property Resource of All
If you're serious about growing your rental property portfolio and ROI, the resource you need most is a reliable partnership with a rental property management company like ours. We work with countless owners and assist with everything from day-to-day operations to complex portfolio management strategies. Scale your investment and harness all the tools you need with one convenient partnership.
Having the right tools and partnerships for the job will ensure long-term investment property success. Let us help you find the best rental properties out there and chart your path to financial freedom.
We help you stay ahead of the investment curve and aware of the latest trends right here in the Tampa Metro area market. If this particular topic is impactful or has inspired you to learn more about your resources, sign up for our free webinar. You can discover new strategies in our How to Streamline Your Rental Portfolio for Maximum Growth conversation! It's another segment for every investor right now!
You can additionally find answers by joining our Facebook group, where you can connect with other rental property owners interested in ROI success. Here you can exchange tenant management ideas and discuss common process challenges with other savvy investment professionals. And when you have specific questions that require a more in-depth, tailored response, schedule a meeting on my calendar and let's connect!