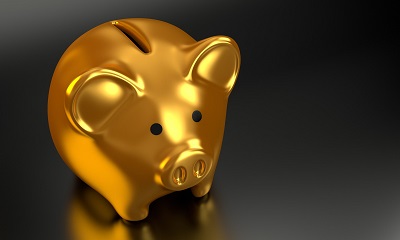 As a real estate investor, you continuously look for new trends and ROI-driven suggestions to improve your efforts. The last two unprecedented years have been quite the roller coaster, so finding new ways to grow your bottom line is mission-critical. Despite being halfway through 2021, there are emerging trends in identifying where to look for portfolio growth opportunities. And today, we'll share those latest trends with you.
1. Tampa Is a Lucrative Investment, According to Money Crashers
Money Crashers recently compiled a list of some of the best cities in which to own rental property. With its magnificent beaches, booming tourism, and a swelling population, Tampa is on this list as a hot city for rental revenue. Citing the influx of University of South Florida graduates, along with retirees, Tampa's rental potential continues to grow in 2021. The values of homes in Tampa are still below the national average and project a year-over-year growth rate of around 5.7%. The unemployment rates hover around 2.9%, and job growth rates clock in at 1.78%. Other vital data supporting the wise investment strategy into the Tampa market include the year-over-year rent growth rate of 4.85% and the Gross Rent Multiplier of 12.12. Both vacation rentals and long-term rentals continue to be popular.
2. Forbes Predicts the Rental Market Will Expand
The pandemic-induced recession of sorts still has far-reaching effects on the housing and rental markets. Forbes predicts there is a growing number of consumers who still can't afford to purchase a home, translating to an increase in potential renter communities. Industry experts suggest the surge of homebuying that transpired in 2020 may have been a one-time influx and not an ongoing trend. And they also point to the notion that millions of Americans have depleted their savings over the course of the volatile furloughs, layoffs, and shutdowns.
3. Transactional Real Estate Trends
Even with the spike in home purchasing trends last year, home prices only actually increased by about five percent. Every market will be different, of course, but those moderate increase levels can be expected throughout the remainder of 2021 and into 2022. This translates to fewer opportunities for flipping properties. Many are already suggesting the best transactional real estate strategies are those centered around investing in older, rehab-worthy properties that can be resold at higher values.
4. Cap Rates and Gross Rent Multipliers Still Matter
Despite the changes on the rental property ownership horizon, capitalization rates and gross rent multipliers are still critical components of your investment strategy. The gross rent multiplier will help you determine your ratio of home prices and annual rents. In other words, this is key to evaluating a property's ability to pay for itself. Capitalization rates are essential since they're primarily rooted in understanding your property expenses based on conditions, neighborhood, and property types. Calculating these two figures ongoing will help you keep your current real estate investments in the black as well as help you evaluate new additions to your portfolio.
5. Rental Property Management Partnerships on the Rise
When real estate investing is easy and problem-free, owners don't typically have issues with self-management. But when things go awry, like unprecedented economic disruptions caused by the pandemic, rental property investors soon realize they need help. Partnering with a rental property management company can be the leg up you need to minimizing risks right now, increasing revenue flow, and managing current portfolio strategies.
If you're ready to explore your real estate investment options with a rental property management partner, contact us.
It's always our intention to keep you informed regarding the latest trends here in the Tampa Metro area rental property market. If this particular topic is helpful and you'd like to take the next step, consider signing up for our free webinar. Discover How to Streamline Your Rental Portfolio for Maximum Growth! This is a hot topic for every investor right now!
You can also consider joining the ranks in our Facebook group to connect with other rental property owners, both in Tampa and beyond. Exchange new ideas and address challenges with other savvy property professionals. And should you have more detailed questions that require a tailored response, schedule an official meeting on my calendar, and let's connect!