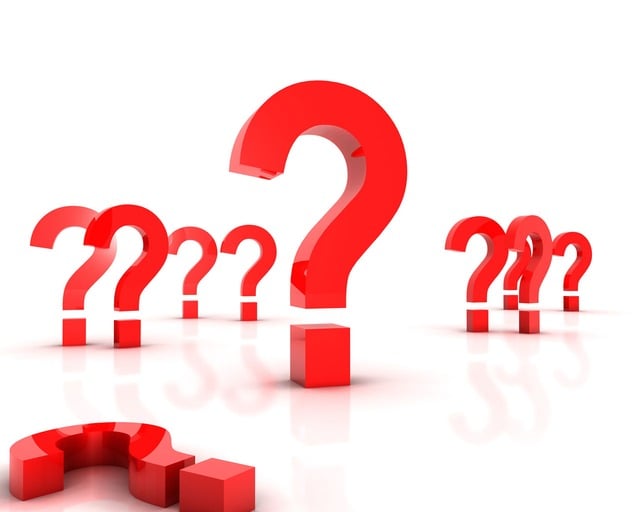 Over the many years that we've assisted rental property investors like you boost profits and improve portfolio ROI, we've also fielded an awful lot of questions. Property management is a complex endeavor, and there will almost always be questions, concerns, and some head-scratching. Today, we'll share some of those questions we've been most frequently asked. Hopefully, these answers will help you to find your ideal path to investment success.
1. How Do I Get Started in Property Investing?
This is a loaded question with answers that might vary depending on the investor's unique situation. However, there are a few basics to consider in the beginning. And these are the must-do steps every investor should follow when just starting out as a property investor.
Align your professional working partners, including a financial advisor, an accountant, a real estate agent, a lawyer, and a property manager.
Set financial and timeline goals for yourself and your portfolio.
Book the inspections before buying anything.
Create the business plan, complete with budgets, expenses, marketing, and operations.
2. How Long Is It Really Going to Take to Get My First Tenant?
It depends on how organized you are with your marketing. If you have a robust strategy that allows you to immediately tap into the various channels to reach potential renters, you should see a flow of applicants immediately. However, if you're not making a strategic effort to get your listing noticed, it could be a while. Additionally, if you're receiving applications but not signing any leases, it could be a sign your property isn't as attractive as you'd hoped or your rent price points aren't in line with the market. Here are some marketing tips to help.
Write compelling listings
Stage your property and use walkthrough videos online
List your vacancy the smart way, using one platform to reach all platforms
Take great photos of your property
3. What Types of Property Are More Lucrative to Buy?
Depending on your financial situation and long-term goals, some properties may be more lucrative to your objectives than others. It's best to work with a financial advisor who can guide your investments. It's also best to work with a local Realtor who can tell you more about the economic trends of the area. You don't want to overspend on any property that you then can't get occupied. Here are some property types that might make sense for your portfolio:
Single-Family Homes
Multi-Family Units
Vacation Properties
4. Why Shouldn't I Manage Things on My Own?
Every, and we mean every, new investor asks about saving money with self-management. And we're here to tell you that you'll spend more time and money trying to tackle things on your own than you ever would with the right property management partner. In a sense, you have to assume the role of several professionals, like a financial investor, a handyperson, a customer service professional, a marketer, and a rental agreement enforcer. Or you could outsource all those duties to a rental property manager who can handle everything operationally and through a lens of asset preservation.
5. What Can I Do to Make More, Spend Less, and Get My Free Time Back?
This question represents common goals everyone wants from their investment experience. You want your property to make more money. Additionally, you want to spend less on operations and maintenance. And you want your free time to be your free time. The only way to achieve this trifecta of success is with the help of a qualified, experienced property management partner like PMI JCM Realty Group.
Give our Tampa office a call! We'll answer all of your questions, including these listed here. And we'll help you outline the best strategy for investment success!
At PMI JCM Realty Group, we're always featuring the latest in rental property tips and emerging trends happening here in Tampa's real estate market. If you're ready to start improving your landlord-tenant experience and bottom line, sign up right now for our free webinar. There you can find relevant strategies for rental investment success. It's a must-watch webinar, too, with real-world advice and actionable insights, like How to Streamline Your Rental Portfolio for Maximum Growth! Local property investors, both in Tampa and beyond, who are just like you, will always find something useful to apply.
Don't forget to connect on social with us, too! There are always answers to the most pressing rental management investment questions within our Facebook group. Join the popular and ongoing conversations and collaborate! Feel free to reach out to other professionals who are looking to achieve similar portfolio ROI objectives with their property investments. Exchange suggestions and ideas with fellow owners, and talk about emerging challenges with other rental property investing professionals. And should you have unique questions that may require a more in-depth or tailored solution, schedule a meeting on my calendar; let's chat!