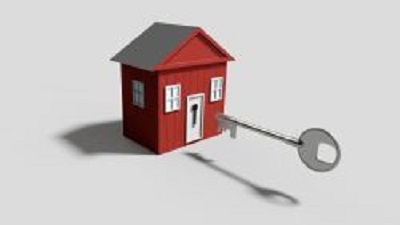 Deciding to move forward with a rental property manager partnership is a big step that you shouldn't take lightly. Working with the wrong manager can quickly translate to problems and lost revenue. And while there are plenty of decent rental property management organizations out there, there are certain characteristics only the great ones possess. Today, we'll outline those critical credentials to look for when you're ready to move forward with a great rental manager partnership.
Find A Rental Property Manager with a Plan
Strategy and planning skills matter when it comes to selecting the right rental property manager. Ask any potential partners about proven methods for rent collection and marketing campaigns. Inquire about their experiences with implementing new upgrades to pre-screening processes. Discuss their expertise with evictions and property maintenance management. An ideal partner will come to the table with a host of ideas and proven strategies, even if your situation requires something different.
Find A Rental Property Manager with Ample Resources
Beyond the individual, you'll want to partner with someone who has ample tools and resources. When you engage with a property manager, look for digital listing tools, industry connections, and an arsenal of proven best practices. You may not have a need for all of them. But anyone who comes to the partnership empty-handed isn't bringing you the value you need.
Find A Great Communicator
A rental property manager who can communicate well will translate to smooth operations and increased profitability. And by communicator, we mean someone who possesses both listening and contributing skills. You will work best with a partner who can listen to understand your preferences and processes. But you'll also need someone who isn't afraid to connect with you for new ideas, addressing challenges, or suggesting improvements.
Find A Problem-Solver
Any property manager can perform well under normal circumstances. You can collect from great-paying tenants yourself all day long. What you need is someone who is comfortable solving problems, with an ability to adapt on the fly to accommodate challenges and new situations. A natural problem-solver isn't afraid to engage when operations aren't running smoothly. And it's during these non-traditional situations that a great manager will shine.
Find Someone Who Can Grow Your Portfolio
You can likely hire anyone to be a task manager for the basic duties associated with your business. What you really need is a professional who can not only handle those operational checklists but who can also view your portfolio from an investment lens. The great rental property managers look for ways to grow your revenue opportunities and can be great assets when growing your portfolio of investments.
Remember, this rental manager partnership should complement every facet of your rental business. You will look for experience and benefits that will support your goals, from tenant engagements to portfolio growth. And instead of sorting through the various rental property managers out there, you could just call us! Our team brings all of the above and more, as our model allows for an all-inclusive business partnership designed to help our investors reach their fullest potential.
It's always our mission to keep you up to date on the latest trends within the Tampa Metro area rental property market. If this rental property management topic is helpful and you'd like to learn more about taking the next partnership step, sign up for our free webinar. Check out, How to Streamline Your Rental Portfolio for Maximum Growth! You won't want to miss it!
You can also join our ever-popular Facebook group to connect with other like-minded rental property owners. Brainstorm new ideas and discuss ongoing challenges with other property veterans. And should you have more detailed questions or be more interested in a tailored response, schedule a meeting on my calendar today, and let's connect!