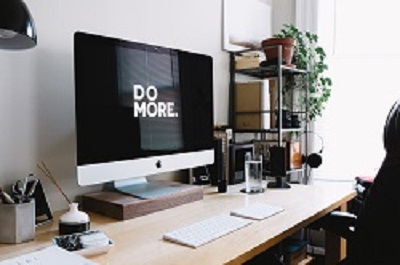 3When you have a vacancy, it can feel like the clock is ticking. With each day your rental property remains empty, you're losing valuable revenue. So, as you craft your online ads and vacancy listing posts, you'll want to make sure they're primed to deliver. Today, we'll offer a few key marketing tips to help boost those listings in a way that drives increased rental applications.
1. Targeting with Social Media Threads
If you really want to see results, you'll need to be precise about where you place your vacancy listings and how you target potential renters. General posts in general platforms may deliver an application or two. But targeting is key to driving the most responses. Social media is a great place to promote current listings, including within county or city-related groups. When people need a place to rent, they often hit up friends on social media for referrals. Having a strong presence in those arenas can improve your chances of being visible to those actively looking for a place.
2. Using Fresh Images & Videos
Your listing should feature a few images or partial walkthrough videos of your space. And outdated or poor-quality shots won't be inspirational. Instead, consider marketing with fresh photos and well-lit video introductions. Use a smartphone or digital camera to capture your rental property's best features. Or you could hire a professional to create a collage of great images for digital use.
3. Asking for Referrals
Your marketing efforts will, of course, include vacancy listings on the various rental sites. But don't forget more traditional marketing methods, including asking for referrals. If you have other properties with current tenants, consider asking them for renter referrals. Tap into any business groups or community memberships to spread the word about your vacancy. Be enthusiastic about the opening and use the F.O.M.O. (Fear Of Missing Out) marketing psychology by reminding everyone this vacancy won't likely last long. Use phrases like "unprecedented vacancy" or "won't be vacant for long" to inspire a sense of urgency for applicants to respond.
4. Create an Open House Event
Go online and invite visitors to an open house event. Pick a day and schedule a few hours to be a host and then spread the word online. Invite potential renters to come and see the space in person. And maybe even incentivize any potential tenants who apply to receive a discounted first month's rent, as an example. Make it fun and inviting and encourage colleagues to share the event information.
5. Signs in the Yard
It may sound old-fashioned, considering just how dominant the digital engagement methods are for attracting new tenants, but don't forget about physical signage. Many potential renters will often explore an area before committing to moving there. This means there are applicants driving around, looking for parks, schools, shopping, and employment. Having a bold, clean sign in the yard of your rental property can capture the attention of those passing. It may even result in an immediate phone call or application submission. Be mindful, though, that your rental property's curb appeal is attractive. Overgrown weeds or shrubs can deter drive-by interest.
If you're struggling with vacancy listings, let us help! We have the marketing tools to help promote listings across all of the rental sites. And we can help streamline your efforts to ensure you see the quickest applicant results.
It's always our priority to keep you informed about the latest trends in the Tampa area rental property market. If this vacancy listing and marketing topic is helpful and you'd like to learn more, sign up for our free webinar today. We discuss more about, How to Streamline Your Rental Portfolio for Maximum Growth! You won't want to miss it!
You can also join our professionals Facebook group to engage with like-minded rental property owners. Share new marketing ideas and discuss various challenges with other rental property veterans. And should you have more detailed questions or be interested in a catered response for evaluating your rental investment strategy, schedule a meeting on my calendar, and let's discuss!