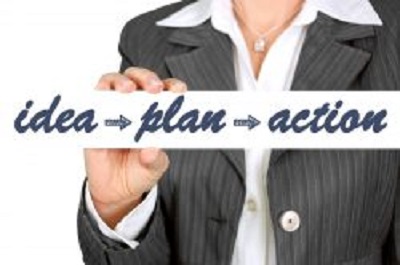 Sometimes, the biggest obstacle new rental property owners face is knowing where to start. If you have recently decided to rent out a house or perhaps just took ownership of a rental property, stay tuned. There have been countless veteran property owners who came before you and made those first-timer mistakes you can now seek to avoid. Today, we'll share those beginner mistakes to help you know what not to do, in turn saving you time, money, and even sleep.
Knowing the Rules of the Road
Before you make any critical decisions, you should take some time to educate yourself on local rules and fair housing laws. If you're not sure, consider consulting a legal professional to review lease terms. Templates online might have sufficed before the pandemic. But in today's renting environment, you'll want to be sure you understand the rules of the road before making a costly mistake.
Communication & Documentation
These might sound like no-brainers, but you'd be surprised how many rookie landlords forget to document critical events or miss out on having an important pre-signing conversation. Sure, you want tenants as soon as possible. But going about your process without key discussions and essential forms will translate to short-lived leases. Take your time. Outline your entire rental process from start to finish to ensure you have a precise to-do list from which to work. Having the forms and conversation reminders will ensure every potential renter experience is less risky.
Managing Your Rainy Day Budget
First-time rental property owners have their eye on the prize — revenue. Depending on the age and condition of your property, you might not be too worried about sinking money into your investment right away. But having and managing your rainy-day budget should be one of the first essential steps you take. A realistic budget should include mortgage payments during vacancies along with repairs. Some experts suggest shooting for 1% of the property purchase amount in savings. Others say it's best to save one dollar per square foot each year to ensure you have enough of a budget to compensate for repairs, maintenance, and expenses.
Being Mindful of How You Spend Your Time
Acting as a landlord is an incredibly time-consuming job. And rookie rental property owners sometimes overlook how they spend their time. Efficiency matters, and it will add to or detract from your ROI. Start with a plan and use a calendar to help you visualize what tasks you should tackle and how long you can afford to do so. Decide what makes the most sense to your bottom line, you cleaning your property's gutters yourself or creating online property listings to prepare for a vacancy. Many first-time property owners make mistakes about where and how they spend their time, only to find themselves feeling more rushed, over-stressed, and overspending.
Don't Cut Pre-Screening Corners
Because of time constraints or due to a sense of urgency, many first-time rental property owners will often cut corners during the tenant pre-screening processes. This may be one of the most costly and detrimental mistakes of all rookie mistakes. Take the time to call every reference, verify employment, and review applicant credit history. Turning down an applicant might mean facing an extra week or month of vacancy. But renting to the wrong tenant could turn into past due rent, costly eviction processes, and court proceedings.
If you're embarking on rental property ownership for the first time, you might make the mistake of thinking you have to go it alone. You don't! Contact us, and let's explore getting started on the right foot. We can help you avoid making these beginner investor mistakes and carve out your most lucrative path forward.
It's our mission to keep you up to date on the latest ownership trends within the Tampa Metro area rental property market for beginners and veterans alike. If this rookie topic is helpful and you'd like to learn more about taking the next step, sign up for our free webinar. Tune in and learn more with, How to Streamline Your Rental Portfolio for Maximum Growth!
You can join our Facebook group, as well, to connect with other like-minded property investors. Share ideas and discuss challenges with other property professionals. And should you have additional first-time ownership questions or be more interested in exploring a unique solution, schedule a meeting on my calendar, and let's connect!