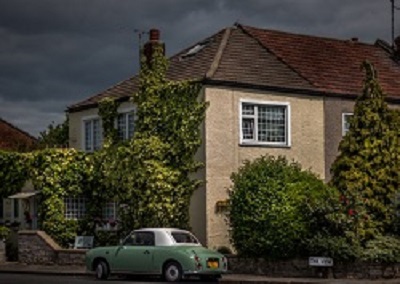 Whether you are a landlord or a Property Manager , maintenance calls from tenants can come at the most inconvenient time. You are just about to have a moment with your family or retire to bed, and there goes your phone. You're aware of how frustrating it can be your loved ones.
How motivated will you be to handle the client's needs? How quickly can you find a technician for them? Will you bother calling them back to find out how good the service was? Will it affect your image as a landlord or Property Manager?
Outsourcing maintenance calls to qualified maintenance companies can ease your workload while guaranteeing consistency of service. Let us break down a few benefits in some detail.
1. Better Tenant Experience
Hiring a qualified firm to handle maintenance calls smooths out kinks in the tenant experience. There will always be someone to answer on the other end of the line. Tenants will get an honest answer regarding the waiting time before a technician is at their door. It builds a reputation of responsiveness, which is ideal, especially when you own a lot of commercial or residential property.
2. Streamlined Vendor Management
When you outsource maintenance calls, you have a single point of contact to manage your vendors. Instead of you having to keep track of all your vendors, you can engage the maintenance company and ask them about the vendors that are supporting your portfolio.
The Maintenance company also handles paying vendor invoices and getting price quotes which greatly reduces your involvement in this time consuming task.
3. Efficient Maintenance Coordination
Once the tenant reaches the maintenance call center, the right technician will be assigned to their residence. The call center gives the best estimation of the expected turnaround time. The tenant can always call back in case of any delays. At the end of the day, the call center will follow up with the client to ask for feedback regarding their service experience. These follow-up efforts can go a long way in improving your brand image. The call center helps you hold your vendors to account because customers get to rate their service delivery.
4. Maintenance Expense Management
As indicated, outsourcing helps to keep vendor costs down by negotiating for a better rate. Outsourcing the maintenance enables you to use the economy of scale to lower the cost of maintenance work by leveraging the portfolio of properties the maintenance company is supporting which may be much larger than your portfolio. This gives the maintenance company buying power and enables them to negotiate lower rates on your behalf.
5. Less Work for YOU
It can be challenging to handle all of the tasks associated with being the landlord. You vet new tenants, collect rent, handle evictions, and still answer maintenance calls. Professional property managers know this can prove to be difficult at times, and service quality dips.
A call center takes a significant load off your hands. A landlord can outsource maintenance calls to a professional call center so they can focus their time on building their portfolio. .
PMI JCM Realty Group
The benefits of outsourcing maintenance calls to experienced professionals far outweighs the cost. In the end, it's more of an investment into preserving your reputation and property. If you are a property owner, property manager , or a new landlord who would like a free consultation on managing your property, please reach out to PMI JCM Realty Group. We specialize in handling every aspect of property management and give a guarantee on all our promises.
For free coaching and real estate content, join our Facebook group or sign up for my free webinar. If you'd like personalized advice and assistance, send me a message.