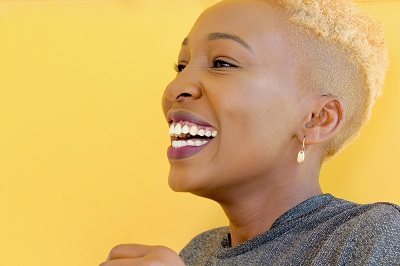 When you reflect on your past and present experiences with renters, you realize those with whom you had the best relationships were great. And as part of your investment strategy in 2022, you should expand on that by developing a process that allows you to improve your tenant relationship-building efforts. It's about communication and transparency, respect, and appreciation. If you need help with implementing a better effort next year, consider these benefits and tips.
1. Great Tenant Relationships Start with Better Communication
How, what, and when you choose to communicate with your renters is key to a successful renter relationship. Eliminating any gray areas and taking the guesswork out of everything from collecting rent to reporting maintenance concerns will reduce the risks of misunderstanding and challenges later.
2. Alleviate Tension and Stress
When you're in routine contact with your renters, even if it's just to check-in and make sure everything is going well for them, you demonstrate that you care. And it's that layer of thoughtful consideration that will protect you from unnecessary tension and stress. If they know that you genuinely and authentically care about their renting experience, they'll be more apt to come to you with concerns or issues in a calm way. They'll presume you're more interested in solving problems with them, not just inflicting penalties on them.
3. They'll Take Care of Your Property
If you haven't experienced it before, you've likely heard horror stories from others. Disgruntled tenants can be destructive to your rental property. And there are plenty of cases out there in which rental property owners had to contend with serious damage because of exiting renters with an ax to grind. Building strong relationships with your tenants builds respect between both of you. And even if things go awry and an eviction process is necessary, they'll be less likely to destroy things before leaving if they feel they have some semblance of a relationship with you. And in the best-case scenarios, respectful tenants stick around long-term and help take care of your property as their own.
4. A Happy Tenant Means a Healthy Bottom Line
Renter relationship building means keeping your word and delivering precisely what you've promised. Not only will happy tenants stick around for the long-term, but they can also become great sources for referrals for other properties you have for rent. So, as part of your new strategy, do those things you know make people happy, like responding quickly to maintenance requests, making property improvements, and being available. You'll see results in a healthy ROI and bottom line.
5. Rental Property Management Can Bridge the Gap
Hiring a rental property management partner, like PMI JCM Realty Group, can significantly improve your tenant relationship-building efforts. You'll have an on-call service available to field renter inquiries, schedule maintenance, and follow up on rent collection. And while it's still encouraged to keep a line open for your renters directly, a property manager can offer an added layer of customer service on your behalf.
If it's been a while since you've connected with your existing renters, reach out to them now. Check-in and make sure they're happy with their experience so far. And if you need more help implementing a better relationship-building effort, let us help!
We always look to explore the latest rental property investment trends in the Tampa area market. If this particular topic sparks an additional interest to learn more, sign up today for our free webinar. Discover fresh strategies in our groundbreaking webinar on How to Streamline Your Rental Portfolio for Maximum Growth! It's a topic every rental property investor will find informational.
Don't forget; you can always find great answers to your most burning rental property questions by hopping over to our Facebook group, where you can engage directly with other property owners interested in achieving similar scaling and ROI goals. Exchange new ideas and discuss shared process challenges with other rental property investing professionals. And when you have unique questions that may require a more in-depth or tailored solution, schedule a meeting on my calendar; let's discuss!