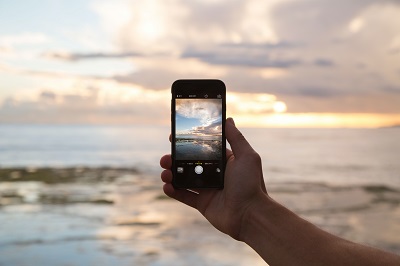 You get a host of tips and tricks thrown at you, especially when it comes to marketing your rental property. But it can be hard to know what advice is worth putting into action and which ideas are better suited for others. We took some of the head-scratching guesswork out of the marketing basics. And today, we'll share five aspects of your rental property that you should be marketing ongoing. These are the characteristics of your property and community that will matter most to potential tenants.
1. Neighborhood Gems
When you market your rental property vacancies, you should always include information about neighborhood gems. Enticing renters to a new community means demonstrating what unique experiences your city has to offer. This might include local tourist attractions or historical sites. And while the ocean may not seem like much to those who are Tampa natives, promoting proximity to ocean life can attract renters from all over the country.
2. Extracurricular Activities
People want to move to places that allow them to partake in their favorite extracurricular activities. Don't be afraid to promote what your community has to offer for a variety of hobby enthusiasts. From bird watching to surfing, remind potential renters that they have what they need in the area to enjoy their favorite pastimes.
3. Commute Times and Transportation
When marketing your rental property, especially in other metropolitan areas, be sure to include commute times and available transportation options. People will move to a new area only if they're comfortable with their work commutes and access to reliable transportation. And don't be afraid to share drive times for other nearby destinations, either.
4. Parks and Rec
Another unique feature of your rental property community might be parks and recreational activities. Those who enjoy the outdoors want to know about access to biking, running, walking, and park play. So, be sure to include details and information about what your neighborhoods have to offer.
5. Perks Your Ideal Renter Wants
Marketing your rental property means identifying key target markets and advertising your vacancies in a way that speaks to them specifically. If your rental is in a family-friendly community, with local kid-friendly activities, promote it! If your community is ideal for retirees, highlight the serenity your area has to offer. And if you're looking to attract young professionals, local restaurants, nightlife, and sporting events are great amenities to market.
In addition to marketing your rental property's best features, don't forget to include community amenities. Potential renters will be selective about how many bedrooms you have to offer and a fenced-in backyard. But they'll also make these decisions based on lifestyle elements of the community itself. And it's these local aesthetics that also provide you with an endless supply of things to promote.
If you need more help developing a marketing campaign, let PMI JCM Realty Group help!
We always look to explore the very latest rental investment trends in the Tampa, FL market. If this subject sparks your interest in learning more about improving your investment experience, sign up today for our free webinar. You can discover fresh new strategies with our must-watch webinar regarding How to Streamline Your Rental Portfolio for Maximum Growth! Every investor will find something relevant and informational to take away.
Don't forget; you can always find immediate answers to your pressing rental property management questions by popping over to our Facebook group. There you can engage directly with other rental property owners looking to achieve similar asset management and bottom-line ROI goals. Exchange ideas and discuss similar challenges with other rental property investing professionals. And when you have unique questions that may require a more in-depth or tailored solution, schedule a meeting on my calendar; let's discuss!